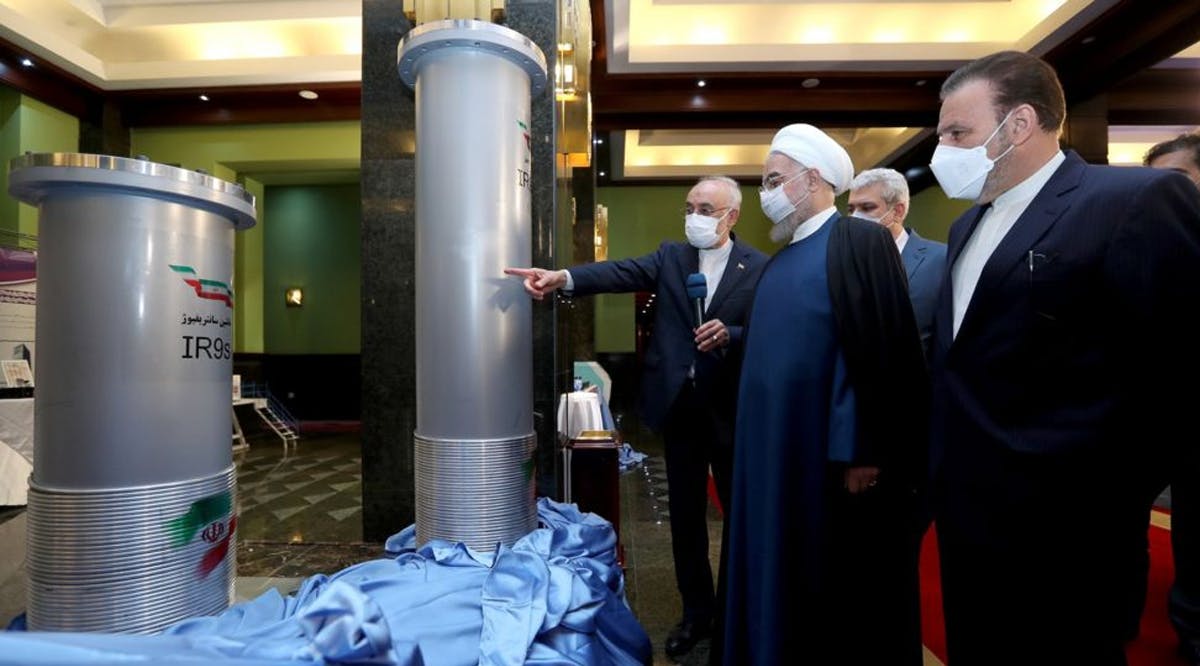 Iran to Begin Enriching Uranium to 60%
Iran said it will begin enriching uranium to 60 percent, to its highest ever level, moving the country a step closer to the 90 percent threshold needed for military use.
It comes two days after an explosion, which Iran blamed on Israel, damaged its enrichment plant in Natanz.
The International Atomic Energy Agency confirmed it had received a letter from the foreign minister's political deputy Abbas Araghchi announcing Iran's plan to start 60 percent enrichment. The letter did not state when the process is due to begin.
Iranian state television's English-language arm, Press TV, said Araghchi claimed Iran would also be introducing another 1,000 centrifuges at Natanz, without elaborating.
Iran had been enriching up to 20 percent but Iran's Supreme Leader Ayatollah Ali Khamenei had threatened to go to 60 percent enrichment in February if the country needed.
Enriching uranium to 60 percent purity will be the highest the program ever has done before - though still short of weapons-grade. (DM / VFI News)
Like a muddied spring or a polluted fountain is a righteous man who gives way before the wicked. - Proverbs 25:26