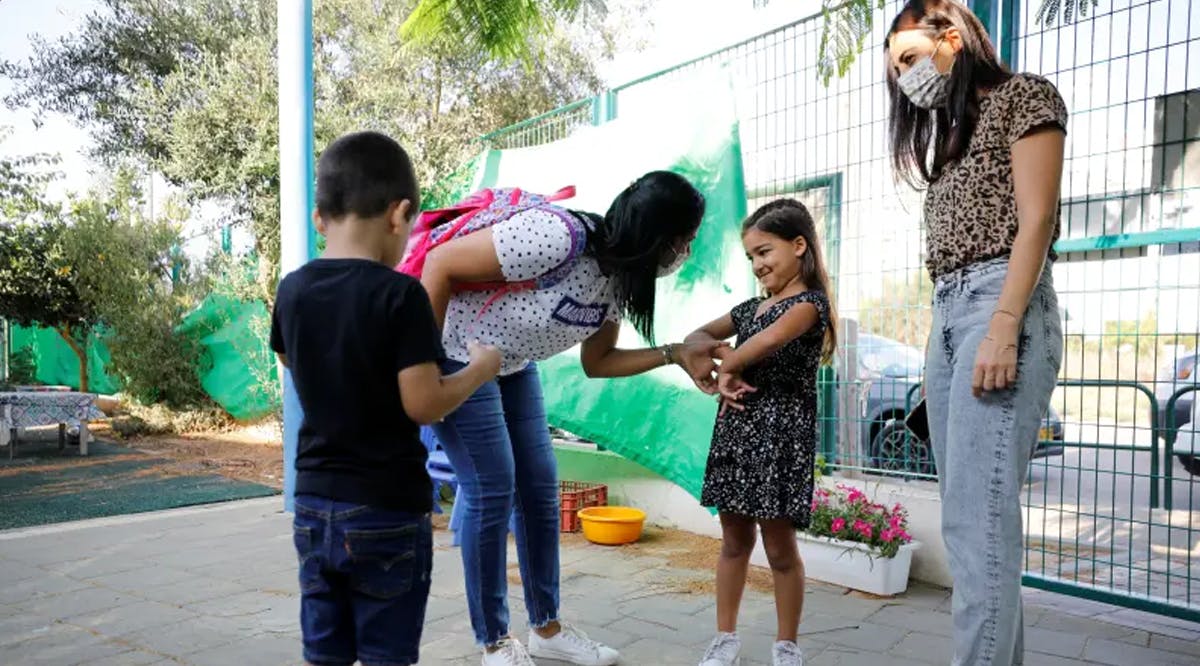 Israel's Schools Return to 'Normal' on Sunday
The Education Ministry published on Friday the framework for returning to "normal" full-time schooling on Sunday. Studies will resume six days per week without capsules and with no restriction on the movement of teachers, aides, or students.
Supplementary education classes, such as support for new immigrants, will also return in full, as will after-school programs available for youth in preschools through third grade.
The opening will be done under a stricter intervention model - the "Adjusted" Defending Education program - for dealing with outbreaks, allowing for wide monitoring and prevention of spread. (JPost / VFI News)
"Lord we pray that you will protect the children of Israel as they return to in-person school and prevent the disease from spiking again."