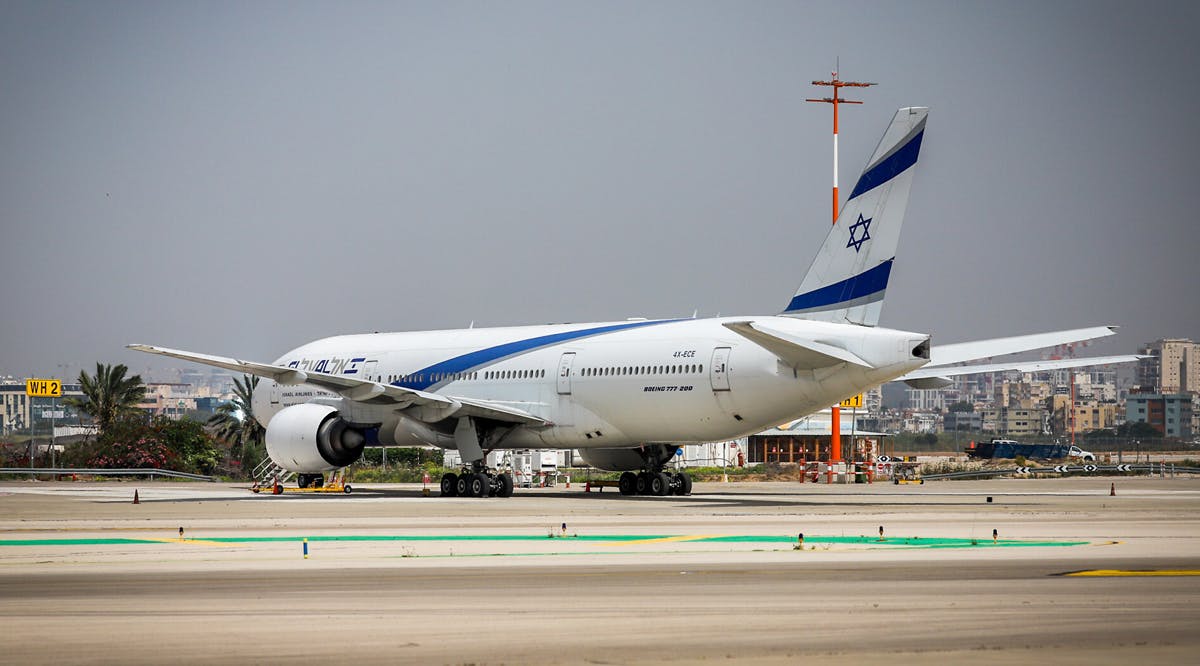 El Al to Try Inflight COVID-19 Testing
Israel's national carrier El Al held a trial for inflight COVID-19 testing on Thursday, August 5, in a plan that will enable passengers to skip the mandatory tests that all arrivals are required to undergo when they land at Ben Gurion Airport.
There have been numerous complaints about long and crowded lines at the airport, as arriving passengers wait to take their tests. These have sparked concerns that the conditions could facilitate the spread of the virus among the crowds.
The voluntary pilot program was tried on an El Al flight leaving New York's John F. Kennedy Airport at 2 p.m. local time, carrying about 280 passengers. It is being done in coordination with the Health Ministry and the Femi Premium company, which operates COVID-19 testing facilities at Ben Gurion, as well as XpresCheck, a US company that carries out testing at JFK.
Specially qualified personnel will perform throat and nose swabs while wearing personal protection outfits and disposable gloves — the latter replaced between passengers.
The tests will be placed in a culture used for transporting samples and stored in special refrigerated coolers during the flight. Each sample will be marked with a barcode to identify the passenger it came from. Passengers will be asked to provide details such as name, passport number, address, and telephone number, in order to inform them of the test results.
Tests will cost NIS 80 ($25) each for passengers who sign up for the program before the flight. (TOI / VFI News)
"You shall serve the Lord your God, and he will bless your bread and your water, and I will take sickness away from among you." - Exodus 23:25
The suggestions, opinions, and scripture references made by VFI News writers and editors are based on the best information received.

Want to see more from VFI? Follow us on Facebook! Our official Facebook name is Vision for Israel. Follow us there and please hit "like" if you like us.