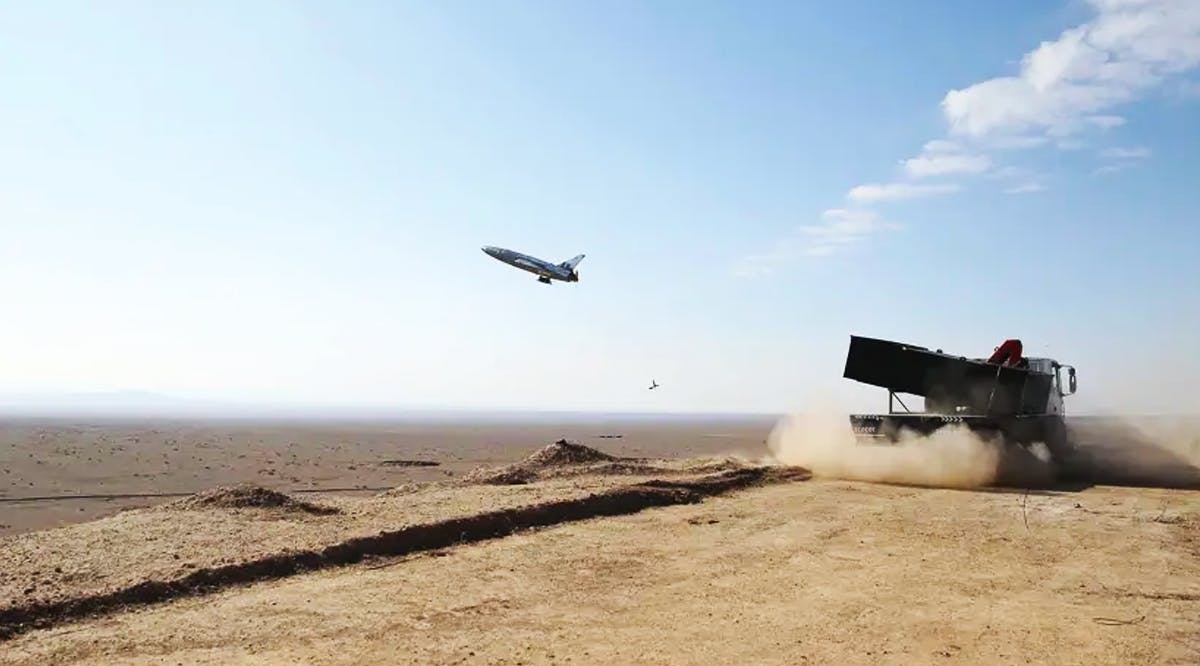 Iran's Revolutionary Guard Drone Commander Behind Ship Attack
Saeed Ara Jani, head of Iran's Islamic Revolutionary Guard Corps' UAV Command, was behind the attack on the Israel-linked Mercer Street ship, Foreign Minister Yair Lapid and Defense Minister Benny Gantz revealed in a briefing with diplomats from UN Security Council member states on Wednesday.
The defense minister said he would provide the participating countries with detailed intelligence on the matter.
Foreign Minister Yair Lapid pointed out that Iran's latest attacks "are on international trade routes. This is an attack on freedom of movement. This is an international crime."
Iran struck an oil tanker with connections to Israel near Oman on July 29, killing two crew members on board. It was the first deadly attack in the continuing maritime war-between-wars and has led Jerusalem to accuse Tehran of "sowing violence and destruction."
The two crew members killed in the attack on Mercer Street were the Romanian captain and a British security officer. There were no other casualties. (JPost/VFI News)
"God, we ask that those who wish destruction upon Your people will be stopped in their tracks."
The articles included in this publication do not necessarily reflect the views or opinions of Vision for Israel. We try to provide accurate reporting on news pertinent to Israel, the Middle East, the diaspora, and Jewish issues around the world—and we hope that you find it both informative and useful for intercessory prayer.