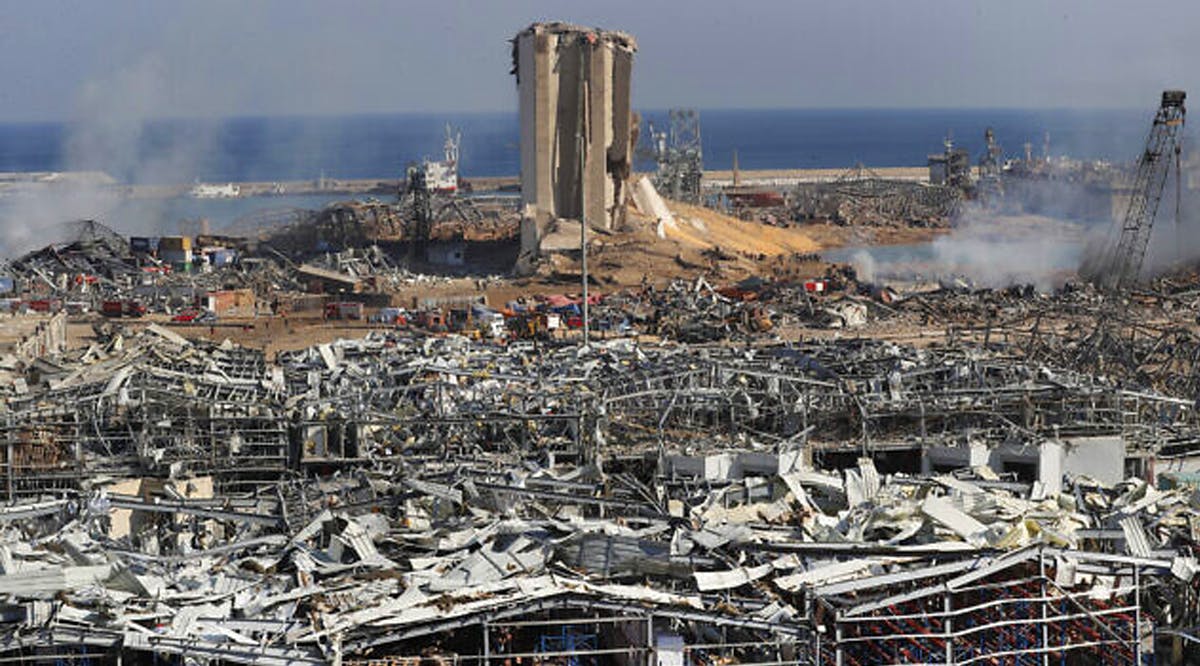 Lebanon Seethes with Grief and Rage as it Marks One Year since Beirut Blast
Lebanon on Wednesday marked a year since a cataclysmic explosion ravaged Beirut, with a mix of grief over lost lives and rage at the impunity for its worst peacetime disaster at a time when its economy was already in tatters.
Shortly after 6 p.m. on August 4, 2020, a stock of ammonium nitrate fertilizer haphazardly stored at the city's port exploded and left swaths of the Lebanese capital looking like a war zone.
What went down as one of the largest non-nuclear blasts in history killed at least 214 people, leveled entire neighborhoods, irreparably scarred the nation's psyche, and deepened the country's economic abyss. With more than half the country living under the poverty line, former colonial power France aims to raise humanitarian aid at another international conference co-hosted by the UN on the anniversary.
President Emmanuel Macron, at the start of the event, pledged 100 million euros ($118 million) from France alone. But as the probe into the disaster stalls, he warned that Lebanese leaders "owe their people the truth and transparency" over what happened.
The country's already reviled political class has hidden behind its proclaimed immunity to avoid prosecution, delaying the lead investigating judge's work at every turn. (TOI / VFI News)