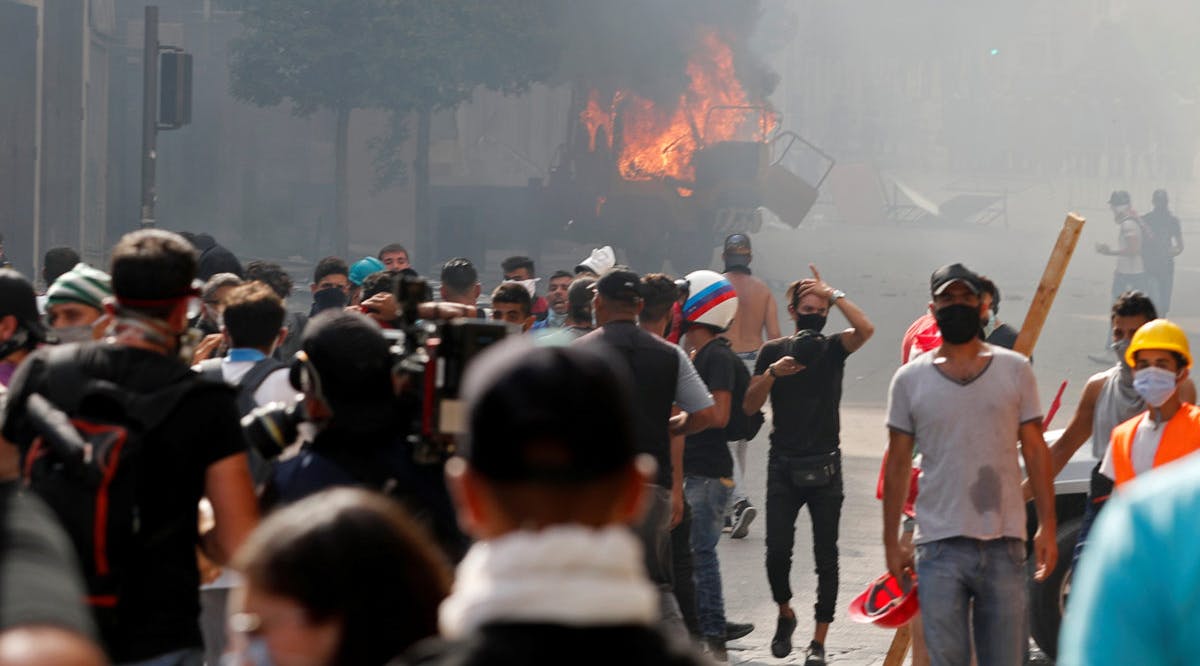 Beirut: More Funerals, Massive Protest over Blast
Beirut braced for another grim day Saturday, one filled with yet more mourning for those left dead by Lebanon's deadliest explosion and long-simmering anger that brought out tens of thousands to protest the government's mishandling of the massive blast.
A stockpile of explosive chemicals is being blamed for Tuesday's explosion, which killed at least 220, injured more than 7,000 and left 300,000 homeless.
The cache was being kept at a port in the capital city's center despite at least 10 warnings over a half-dozen years from Lebanon's customs, military, security agencies and judiciary, the Associated Press reported, citing government documents that surfaced on social media.
President Michel Aoun only learned of the 2,750 tons of ammonium nitrate three weeks ago, although he has been in office for four years. He told reporters he had acted immediately, ordering the military and security officials to do "what was needed."
"Do you know how many problems have been accumulating?" Aoun replied, defending himself.
For millions in Lebanon, the blast showcased the failure of the country's oppressive government to provide even something so basic as security. On Saturday, tens of thousands across the country were streaming into Beirut to show their disgust. (NYP / VFI News)
But let justice roll down like waters, and righteousness like an ever-flowing stream. —Amos 5:24
"God, we ask that you use this tragedy as a wake-up call to the people of Lebanon—that they would demand better leadership for themselves, and find it peacefully."