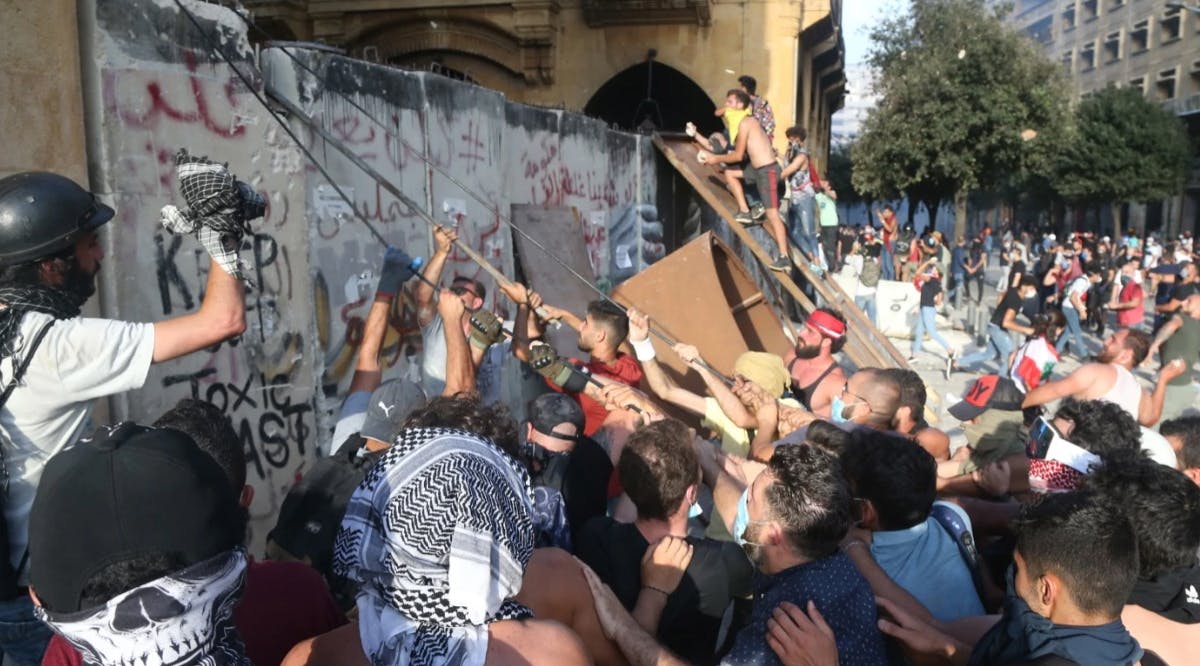 Lebanon: Protesters Storm Ministry Buildings after Blast
Lebanese protesters stormed government ministries in Beirut and trashed the offices of the Association of Lebanese Banks on Saturday as shots rang out in increasingly angry demonstrations over this week's devastating explosion.
The protesters said their politicians should resign and be punished for negligence they say led to Tuesday's blast, the biggest ever to hit Beirut, that killed 220 people and injured more than 7,000, compounding months of political and economic meltdown.
The Red Cross said it had treated 117 people for injuries on the scene while another 55 were taken to hospital. Policemen wounded by stones were treated by ambulance workers. A fire broke out in central Martyrs' Square.
Dozens of protesters broke into the foreign ministry where they burnt a portrait of President Michel Aoun, a representative for many of a political class that has ruled Lebanon for decades and that they say is to blame for its current mess.
"We are staying here. We call on the Lebanese people to occupy all the ministries," a demonstrator said by megaphone.
A policeman at the scene said the officer died when he fell into an elevator shaft in a nearby building after being chased by protesters. (JPost / VFI News)
The soul who sins shall die. The son shall not suffer for the iniquity of the father, nor the father suffer for the iniquity of the son. The righteousness of the righteous shall be upon himself, and the wickedness of the wicked shall be upon himself. —Ezekiel 18:20
"God, we ask that the mistakes made by the leadership in Lebanon not be continued by those seeking positive change."