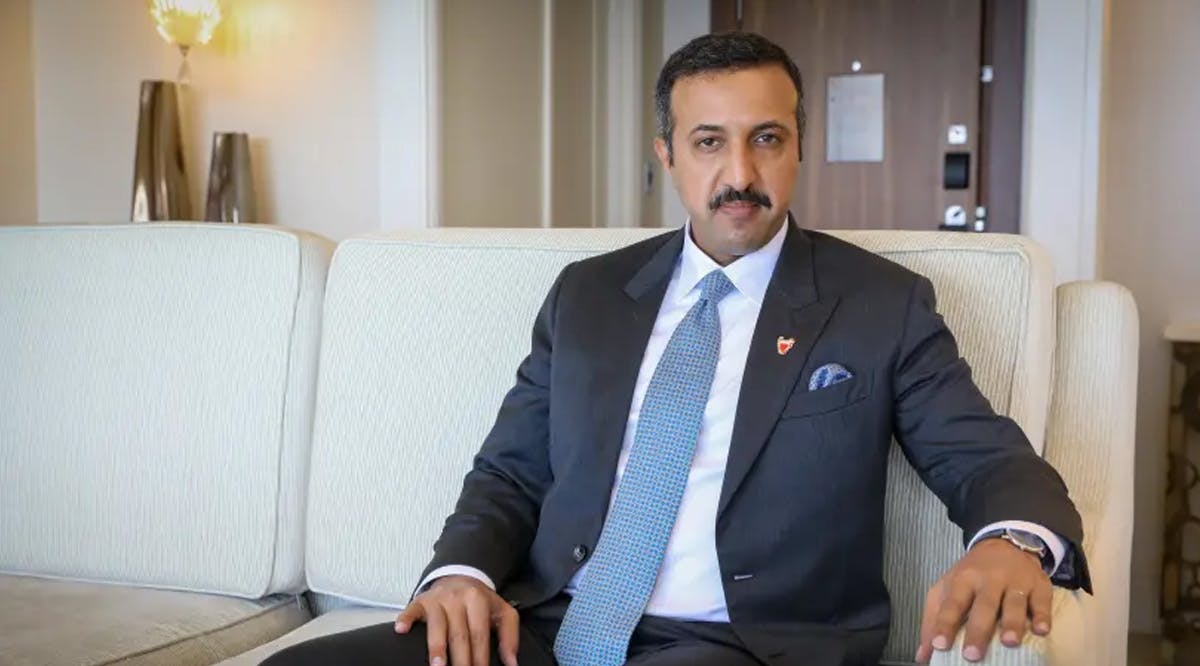 Bahrain-Israel Security Collab is No Secret
Israelis want to talk about Iran with Bahrain's Undersecretary for Political Affairs at the Foreign Ministry Dr. Shaikh Abdulla bin Ahmed Al Khalifa, but Al Khalifa wants to talk about peace.
Al Khalifa, who also holds the position of deputy secretary-general of the Supreme Defense Council and is in charge of the Israel portfolio at the ministry, was in Israel for four days this week to deepen ties between the countries 11 months after they announced diplomatic relations.
Along with meetings with Foreign Minister Yair Lapid, President Isaac Herzog, and the Head of the IDF Strategic Planning and Cooperation Directorate Maj.-Gen. Tal Kelman, Al-Khalifa held meetings with major research institutions – the Jerusalem Center for Public Affairs, The Institute for National Security Studies, and The Abba Eban Center – in his capacity as the chairman of Derasat, the Bahrain Center for Strategic, International and Energy Studies
Al-Khalifa also went diving with Foreign Ministry Director-General Alon Ushpiz, resulting in a unique photo of each waving his country's flag underwater.
But Al-Khalifa did not only make waves in the sea, as is his wont as an avid diver. Rather, it was his remarks about Iran that made the biggest headlines.
"The [Joint Comprehensive Plan of Action nuclear deal] has caused more instigation and extremism in many different regions across the Middle East," Al Khalifa said at a briefing with Israeli journalists at the beginning of the week. "[Were] there any results that we have come out with? On the contrary. The JCPOA fueled crises across the Middle East."
Al-Khalifa said he felt his remarks had been misconstrued.
"The Abraham Accords and relations between Bahrain and Israel were done for the purpose of peace and stability and the advancement of the region," Al Khalifa emphasized. "There are common security challenges, but we come from Bahrain with a message of peace and prosperity. His Majesty King Hamad bin Isa Al Khalifa has paved the way for taking that courageous step to build this relationship." (JPost/VFI News)