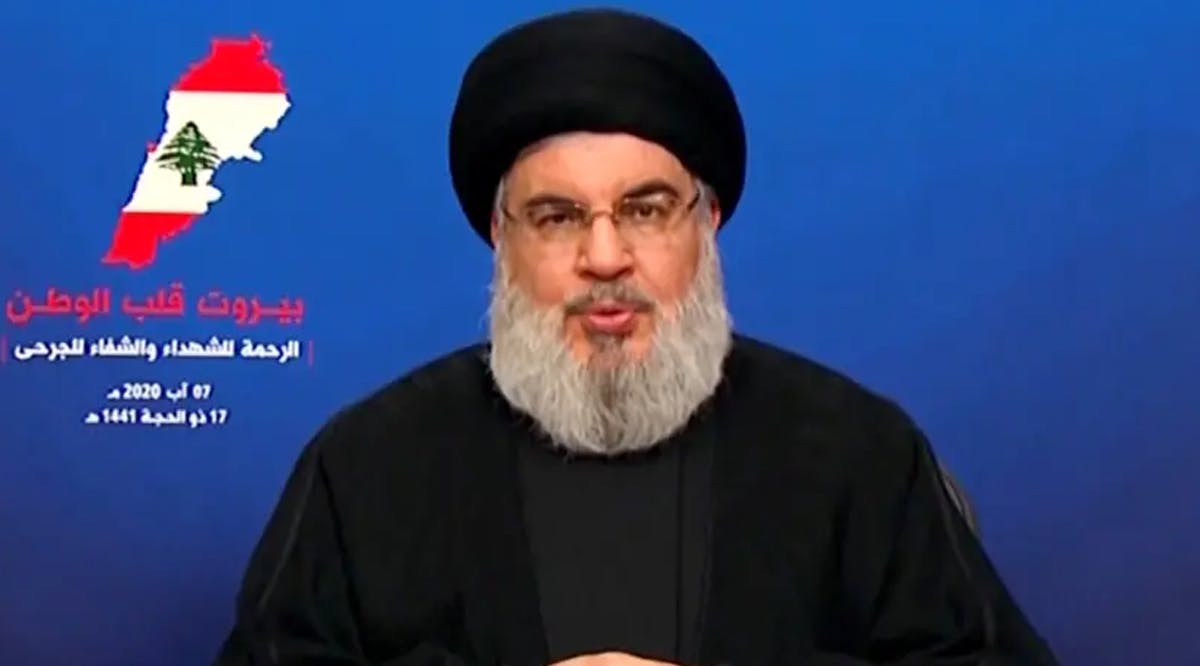 Nasrallah Says Clashes with Israel 'Very Dangerous'
Hezbollah Secretary-General Hassan Nasrallah warned on Saturday night, August 7, that recent clashes with Israel are a "very dangerous development" which has not happened since the Second Lebanon War, a day after Hezbollah fired about 20 rockets towards Israel and the IDF responded with 40 artillery shells towards open areas in southern Lebanon.
Nasrallah delivered the speech, announced days before the rocket fire, on the 15th anniversary of the Second Lebanon War.
The Hezbollah leader stated that the rockets fired by the terrorist group were in response to what he called the first direct Israeli raids on southern Lebanon in the past 15 years, adding that Hezbollah targeted open areas because Israel targeted open areas in its strikes in Lebanon.
Nasrallah added that Hezbollah "intended by the process to reinforce the old rules of engagement, and did not mean to create new rules of engagement." Nasrallah warned that any new Israeli raid on Lebanon would be responded to "appropriately and proportionately." (JPost / VFI News)
Put on the whole armor of God, that you may be able to stand against the schemes of the devil. - Ephesians 6:11
The articles included in this publication do not necessarily reflect the views or opinions of Vision for Israel. We try to provide accurate reporting on news pertinent to Israel, the Middle East, the diaspora, and Jewish issues around the world—and we hope that you find it both informative and useful for intercessory prayer.