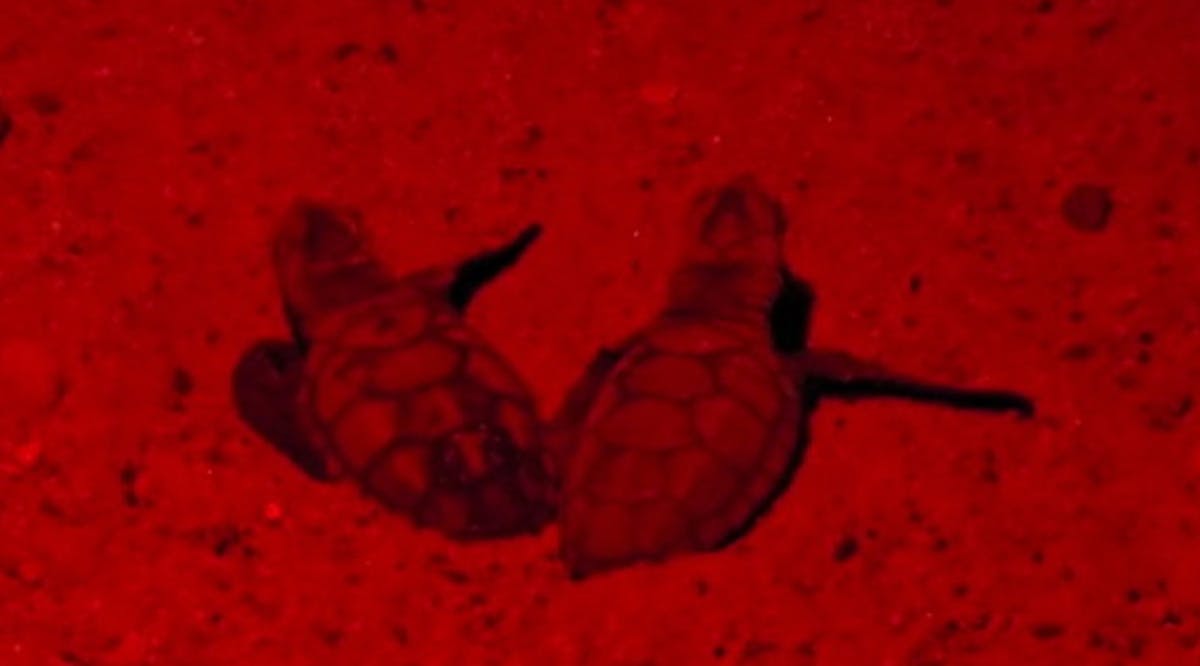 Newly Hatched Loggerhead Sea Turtles Seen in Eilat for First Time
For the first time ever recorded in Israel's southernmost city, loggerhead turtles were seen hatching on a beach in Eilat on Tuesday.
The Israel Nature and Parks Authority said that until now the loggerhead turtle had only been seen on the Mediterranean coast.
"I took a look at the camera and I saw cute turtles emerging from the sand and just starting to run into the water. It's an amazing experience to see something like this, especially since we know it's the first record of this species in Eilat. Amazing," said Omri Omsi, an INPA volunteer.
According to a report, an adult loggerhead tried to lay eggs on Eilat's beach a number of months ago but was sent back to the sea by vacationers. The incident was filmed, and as a result, the Nature and Parks Authority gated the area off.
After that, the same turtle apparently returned to lay eggs, this time with no disturbances.
INPA said it hopes this was not a one-time event, and the loggerheads will return once more to Eilat.
An estimated 8,000 loggerhead turtle egg clutches are laid in the central and eastern Mediterranean each year.
Loggerheads are considered a vulnerable species, according to the International Union for Conservation of Nature. (TOI / VFI News)
Who teaches us more than the beasts of the earth and makes us wiser than the birds of the heavens?' - Job 35:11
The suggestions, opinions, and scripture references made by VFI News writers and editors are based on the best information received.

Want to see more from VFI? Follow us on Facebook! Our official Facebook name is Vision for Israel. Follow us there and please hit "like" if you like us.