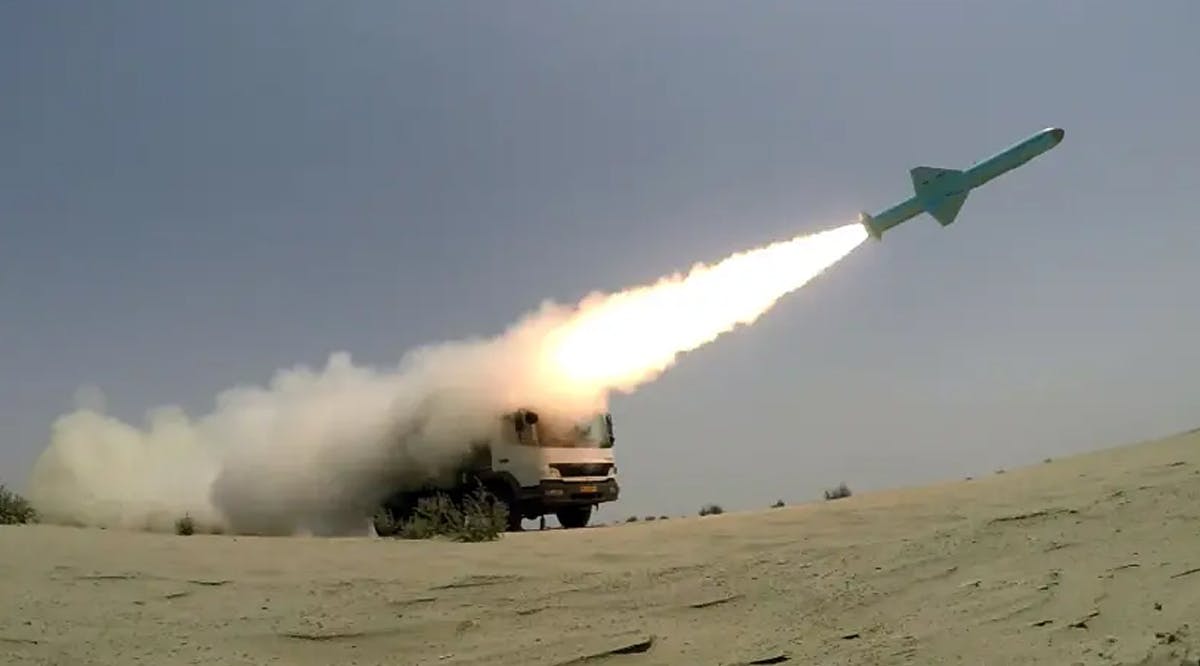 REPORT: Iran Claims to have New Cruise Missiles and Advanced Drones
Iran claimed to unveil new missiles and drones this week. A ballistic missile named for former IRGC Quds Force commander Qasem Soleimani was shown off in the presence of the President of Iran Hassan Rouhani. The new exhibit also included drones and a cruise missile named Abu Mahdi al-Muhandis, the former head of Kataib Hezbollah.
The new weapons are named for the two men the US killed in January in Baghdad. Muhandis, a key Iraqi militia leader and ally of Iran, and Soleimani, were architects of Iran's regional policy. The new cruise missile has a turbocharged lightweight engine, according to Iranian media.
Rouhani also told Fars News that drones are increasingly important. He noted that UAVs play a larger role today on the battlefield. Iran has pioneered drones since the 1980s and now has an array of weapons. Some are copied directly from US platforms while others are local and innovative. Iran has supplied them to its allies in Yemen and elsewhere. (JPost / VFI News)
"God, we ask that you check Iran's aggression—that their violent desires never come to fruition."