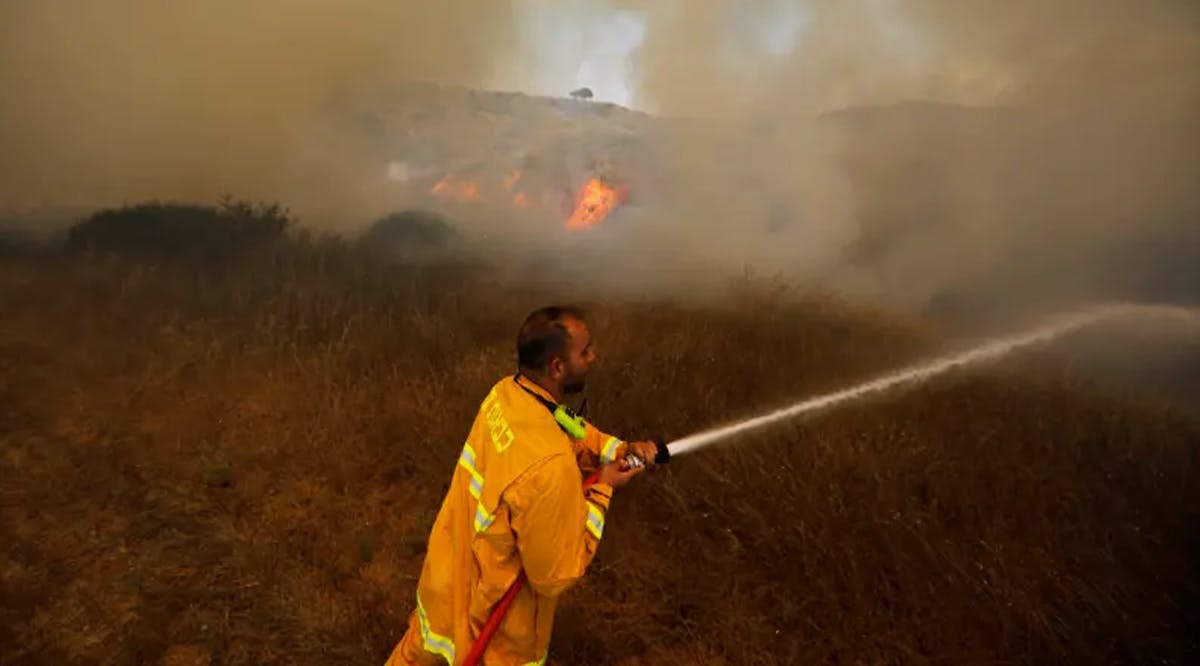 Incendiary Balloons Spark 35 Fires in Southern Israel
Incendiary balloons were launched throughout Saturday, sparking 35 fires in Israeli towns surrounding the Gaza Strip, according to Israeli media.
Experts from the Fire and Rescue Services determined after examining the sites that all 35 fires were caused by incendiary balloons.
On Friday, which saw a similar number of fires, teams of volunteers and members from various authorities spread out to contain the fires and prevent them from spreading to nearby towns. The teams operating to contain the fires include members from the Fire and Rescue Services, the Jewish National Fund, the Nature and Parks Authority and the IDF.
Also, on Friday, a bundle of balloons with a suspicious item attached to it was located in Kiryat Gat's industrial area. During efforts by police sappers to neutralize the item, which turned out to be an explosive device, a nearby residential building was slightly damaged.
Later that day, another explosive device attached to balloons was located on a residential rooftop in Beersheba. Police said its personnel dismantled the device without causing any injuries. (JPost / VFI News)
"God, we ask that you continue to protect the people of Israel from all harm."