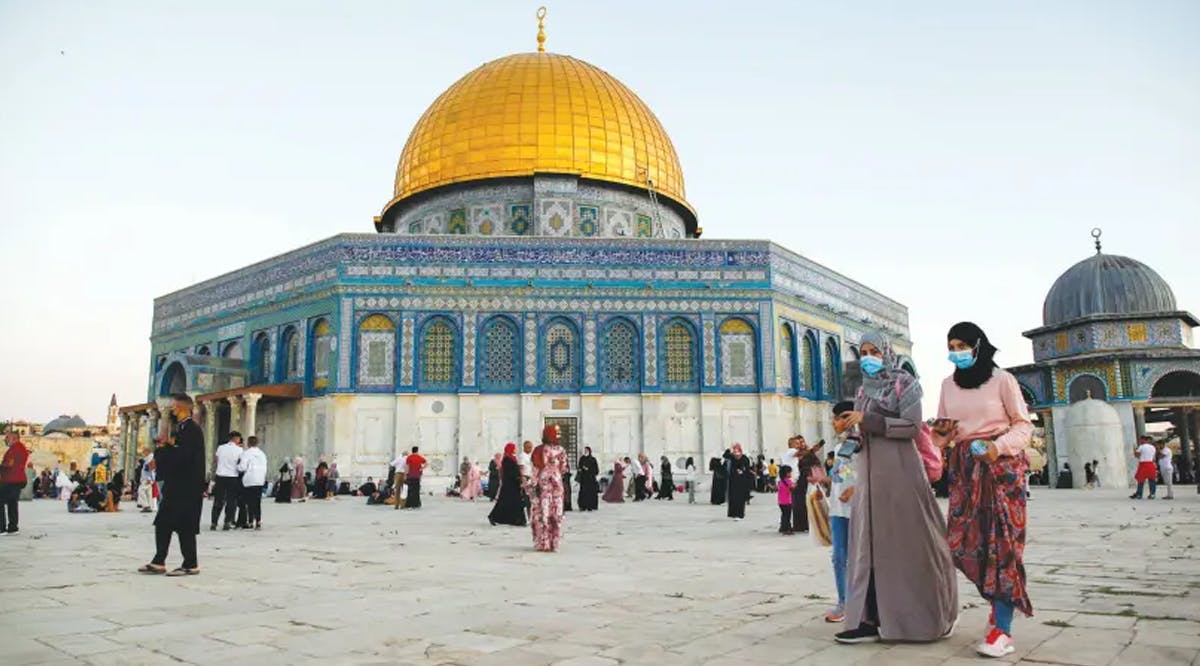 Palestinian Authority's Grand Mufti Banning Muslims from Prayer at Al-Aqsa
The Palestinian Authority's Grand Mufti has issued a fatwa banning Muslims from praying at al-Aqsa Mosque within the framework of the UAE-Israel peace deal.
Muslims from outside Israel and the Palestinian territories are now able to visit the mosque to pray, under the conditions of the recent deal normalizing relations between Israel and the UAE. However, the Palestinian Authority considers the deal a betrayal of its cause, and religious leaders have declared that any Muslim visiting the site, considered the third holiest in Islam, is a traitor.
"We absolutely won't accept the [UAE's] treason. One grain of sand from the soil of pure Palestine and from the soil of Al-Aqsa Mosque is more precious than our blood and our lives," Supreme Sharia Judge Mahmoud al-Habbash said on official PA TV on Saturday, according to a translation by Palestinian Media Watch.
He continued: "Whoever wants to come visit the Aqsa Mosque through the gate of Palestine: Welcome, and we will rejoice over him. But whoever wants to come through the Israeli gate is unwanted, and he will find nothing but the shoes of the people of Jerusalem and the spit of the people of Jerusalem in his face." (JPost / VFI News)
God is spirit, and those who worship him must worship in spirit and truth. —John 4:24