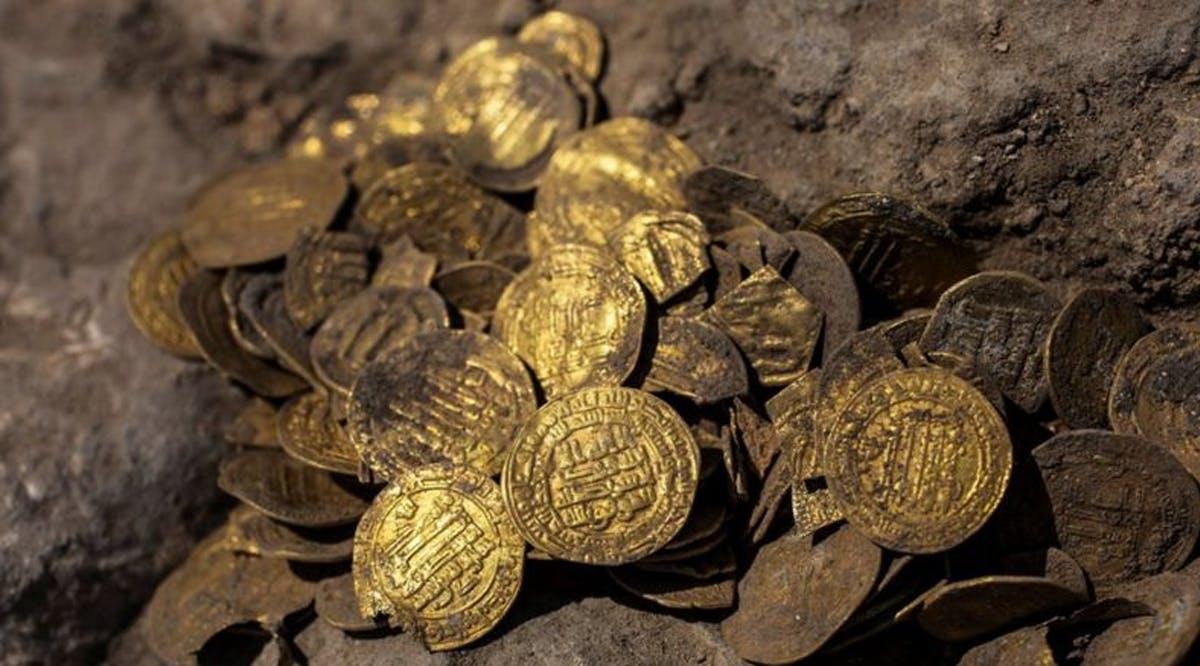 1,100-year-old Islamic Coins Found by Israeli Teens
A rare hoard of 425 gold coins from the Abbasid Caliphate, dating around 1,100 years ago, was uncovered by teenage volunteers at an archaeological excavation in the center of the country, the Israel Antiquities Authority (IAA) announced on Monday.
The trove was discovered by a group of young people carrying out volunteer work ahead of their mandatory army service.
"It was amazing. I dug in the ground and when I excavated the soil, saw what looked like very thin leaves," said teen Oz Cohen.
"Finding gold coins, certainly in such a considerable quantity, is extremely rare. We almost never find them in archaeological excavations, given that gold has always been extremely valuable, melted down and reused from generation to generation," the directors said in a statement.
"The coins, made of pure gold that does not oxidize in air, were found in excellent condition, as if buried the day before. Their finding may indicate that international trade took place between the area's residents and remote areas," the statement read. (TOH / VFI News)