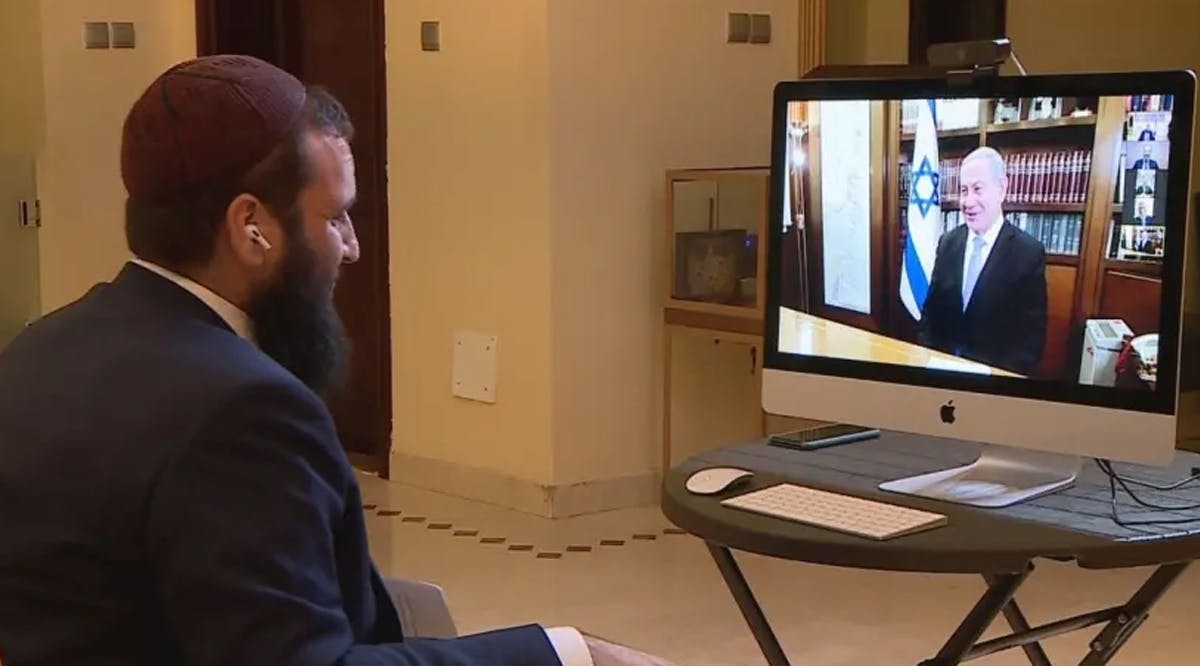 Dubai's Jews Come Out of Hiding Amid Normalization
At just 27 years old, Rabbi Levi Duchman has big shoes to fill. The Brooklyn-born Chabad rabbi in the United Arab Emirates has been helping to quietly build a Jewish community, which this month was able to emerge from its humble shadows.
In a quiet suburb of Dubai, local Jews have congregated in the small villa that serves as their synagogue on Shabbat and festivals. That remained a closely guarded secret until this month's historic normalization of relations between Israel and the UAE.
"It is wonderful to share this truth with the government of the State of Israel and the Israeli public," he said. "We look forward to receiving [Diaspora Affairs] Minister [Omer] Yankelevich in the UAE and hope it will soon be possible for Israeli visitors to visit this beautiful country." (JPost / VFI News)
Oh come, let us worship and bow down; let us kneel before the Lord, our Maker! —Psalm 95:6
"God, thank you for the progress that has been made in allowing your people to live with less fear and uncertainty. Please continue to bring this important work to fruition."