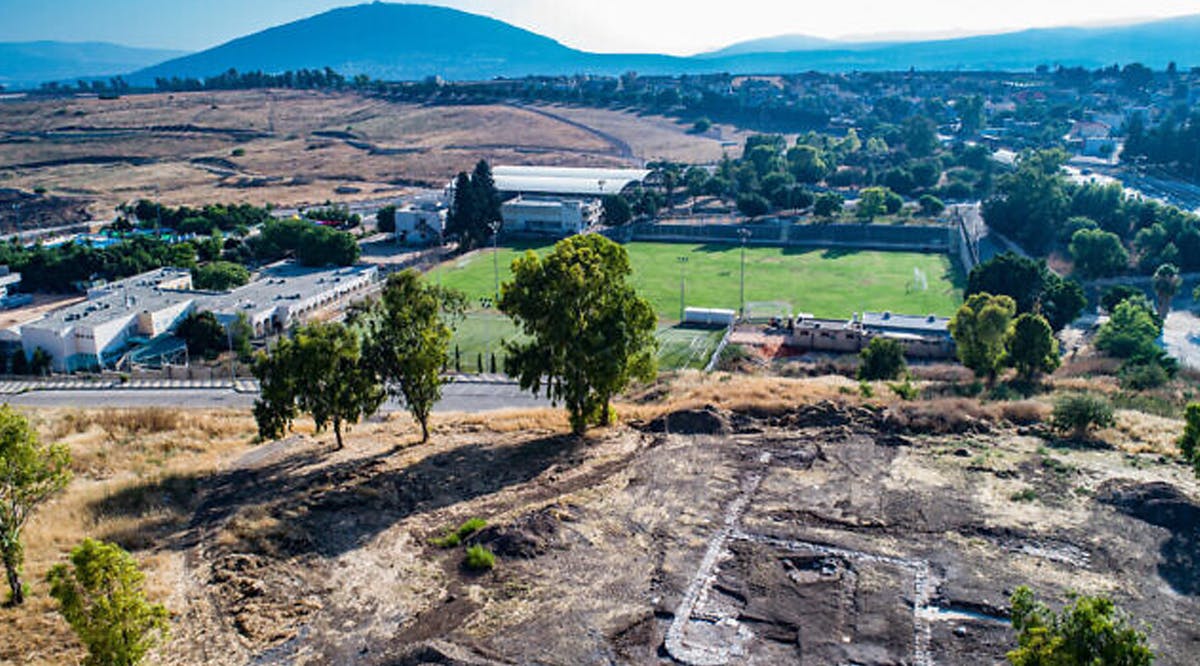 6th Century Church Uncovered Near Transfiguration Site
Remains of a 6th-century church compound — possibly a monastery — were uncovered during an Israel Antiquities Authority salvage excavation in the Galilee town of Kfar Kama. The location, adjacent to Mount Tabor, is sacred to Christians, who since the early Byzantine era have identified the area as the site of the New Testament account of the transfiguration of Jesus.
Mount Tabor is noted in the books of Mark, Matthew, and Luke as the site where Jesus took his disciples Peter, James, and John when they witnessed the face and clothing of their teacher glow with dazzlingly bright light.
Based on the excavation's findings, the IAA researchers and Prof. Moti Aviam of the Kinneret Academic College believe the church compound was likely a monastery that was built on the outskirts of the ancient village. (TOI / VFI News)
"While he was still speaking, a bright cloud overshadowed them, and behold, a voice out of the cloud said, "This is My beloved Son, with whom I am well-pleased; listen to Him!" —Matthew 17:5