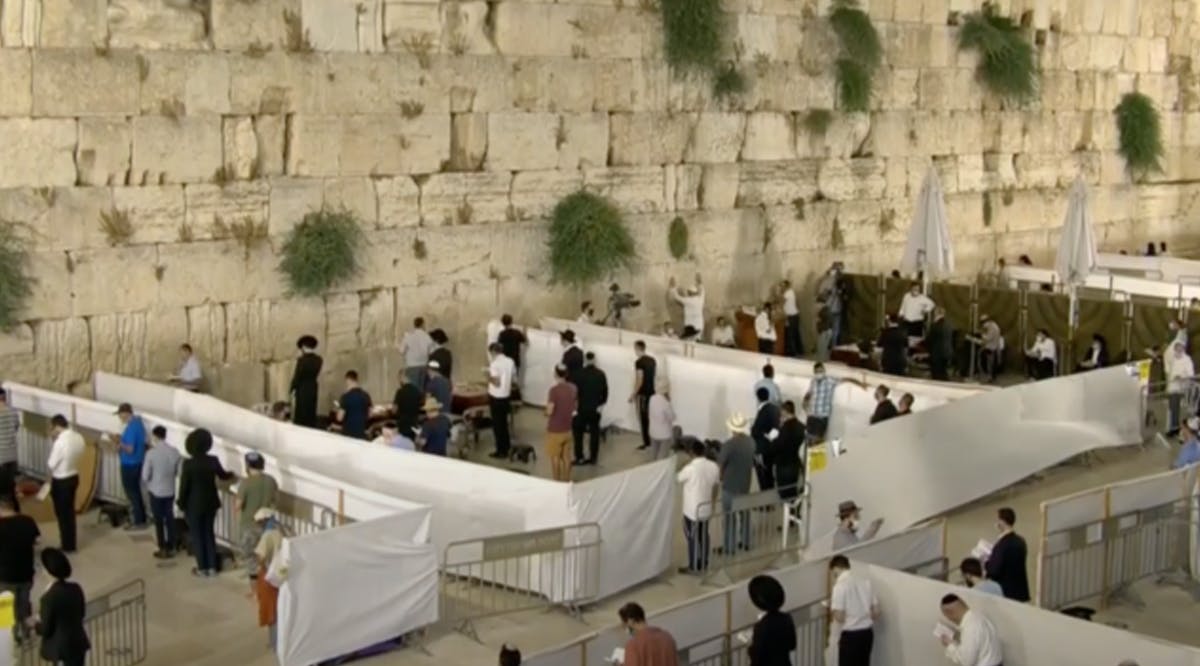 Nearly 1,000 Jews visit Temple Mount for Tisha B'Av
Nearly 1,000 Jews visited the Temple Mount in Jerusalem on Thursday morning, July 30, to mark the fast day of Tisha B'Av, which mourns the destruction of the two Jewish Temples that stood at the holy site. The contested compound today houses the Al-Aqsa Mosque, and Jews are forbidden from praying there and face a host of other restrictions within the compound.
About 10 were detained by police and taken out of the compound after praying in defiance of the rules at the site.
Located in the heart of Jerusalem's Old City, the compound is revered by both Jews and Muslims, who call it Haram al-Sharif, or the Noble Sanctuary. Large numbers of Palestinians often gather at the site, especially for Friday prayers, and it has long been a flashpoint between Israelis and Palestinians.
Some 800 Jews entered the Temple Mount Thursday morning, with police breaking them up into groups of 20, which were admitted every several minutes. (TOI / VFI News)
"You have led in your steadfast love the people whom you have redeemed; you have guided them by your strength to your holy abode." —Exodus 15:13