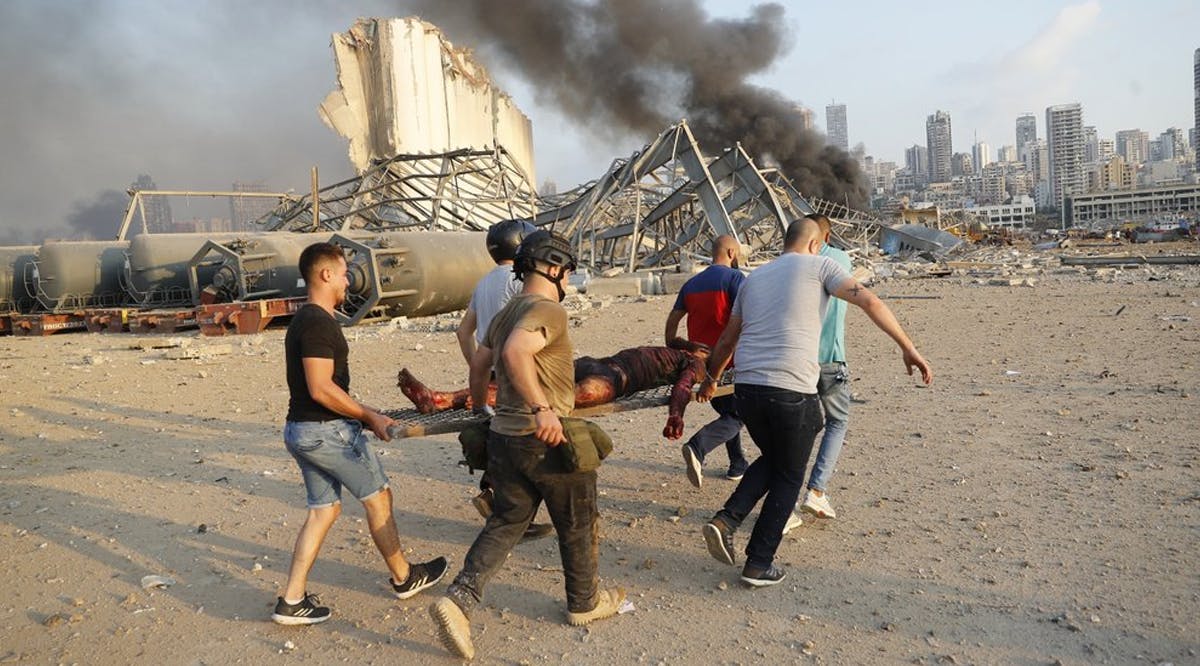 Israel Offers Assistance to Lebanon Following Beirut Blast
Under the direction of Defense Minister Benny Gantz and Foreign Minister Gabi Ashkenazi, Israel on Tuesday turned to Lebanon through international elements and offered the Lebanese government medical humanitarian assistance in the wake of the blast in Beirut which killed 137 people and injured thousands of others.
Prime Minister Binyamin Netanyahu, who approved the provision of humanitarian and medical assistance to Lebanon, instructed the head of the National Security Council, Meir Ben-Shabbat, to speak to UN envoy Nickolay Mladenov in order to find out what else Israel can do to help Lebanon.
Foreign Minister Ashkenazi commented on the explosion in Lebanon in an interview with Channel 12 News and said, "We are following the developments tonight in Lebanon. I see no reason not to believe the reports from Beirut that this was an accident that caused the fire."
President Reuven Rivlin offered assistance to the Lebanese government as well, writing on Facebook, "We share the pain of the Lebanese people and sincerely reach out to offer our aid at this difficult time." (INN / VFI News)
Behold, it was for my welfare that I had great bitterness; but in love you have delivered my life from the pit of destruction, for you have cast all my sins behind your back. —Isaiah 38:17
"God, we ask that the leadership in Lebanon accept the help they sorely need—that they put aside politics, and any other grudge, and fulfill their duty as guardians for their people."