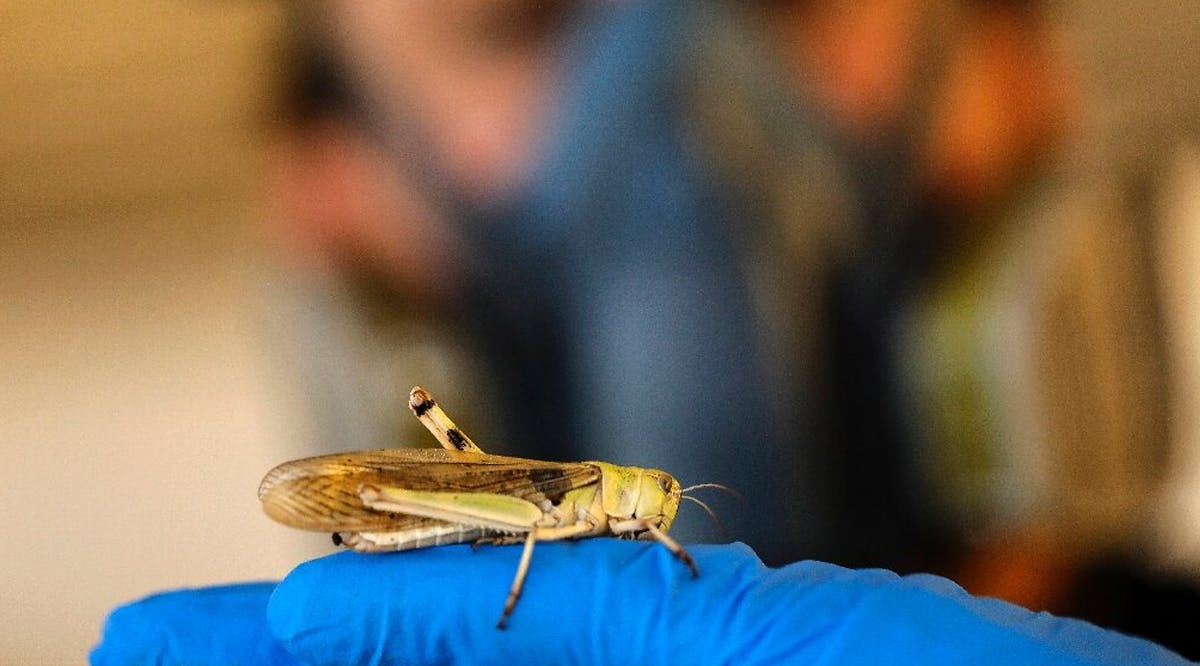 Plague to Protein: Israeli Firm Puts Locusts on the Menu
At Hargol Foodtech's farm in the Israeli Golan Heights, a rectangular enclosure that once served as a chicken coop is filled with thousands of locusts, a grasshopper species that has a highly destructive swarming phase.
Contained in a series of meticulously stacked, climate-controlled mesh cages, the insects are served wheatgrass through their three-month life-cycle, before being cooled, killed and baked.
Hargol's chief executive Dror Tamir told AFP that he grew up hearing stories of how locusts destroyed the fields of his kibbutz in the 1950s. Yet the Yemenite Jews in the area did not view locusts as crop-ruining pests, but as an edible source of nutrients, Tamir recalled.
Tamir said he founded Hargol—Hebrew for grasshopper—six and a half years ago after realizing the insects were the solution.
The company's goal is to be "the first in the world to grow grasshoppers on a commercial scale, and provide the world with a healthier and more sustainable source of protein." (INN / VFI News)