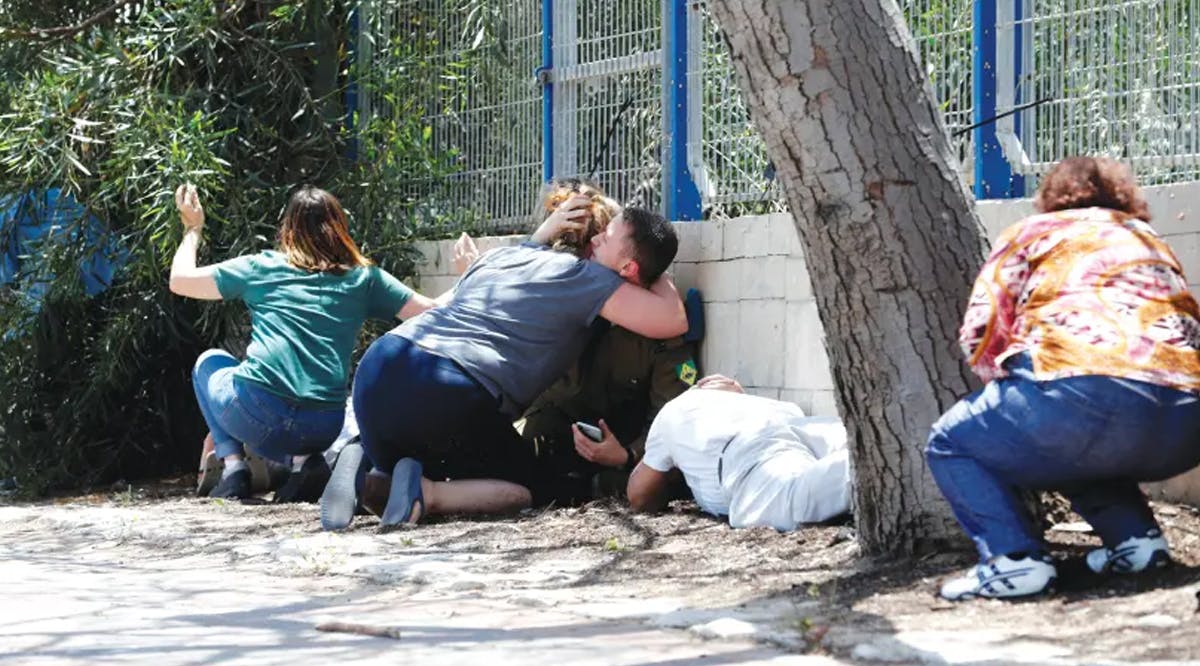 Report: Israelis Near Borders Don't Have Access to Shelters
Four years after the state comptroller first reported on the readiness of the home front for missiles and rocket attacks, millions of Israeli citizens still do not have the means for basic protection near their homes, and plans for population evacuations have yet to be completed, a new Comptroller's Report has found.
According to the report, some 21,000 mortars and rockets have been fired toward Israel from September 2000 until September 2019, and tens of thousands of missiles and rockets are expected to be launched in any coming war.
But despite the dire assessment, the report found that 2.6 million residents of Israel (28%) still do not have basic protection from rocket attacks near their homes, and 2,494 of 12,601 public bomb shelters (20%) have been found to be inadequate.
The report revealed shortcomings regarding the protection of vital infrastructure and facilities by the defense establishment. A work plan for their protection must be prepared, and sources for its financing should be found, the report said. (JPost / VFI News)
This God is my strong refuge and has made my way blameless. —2 Samuel 22:33
"God, we ask that you continue to protect your people—from all forms of evil and oppression."