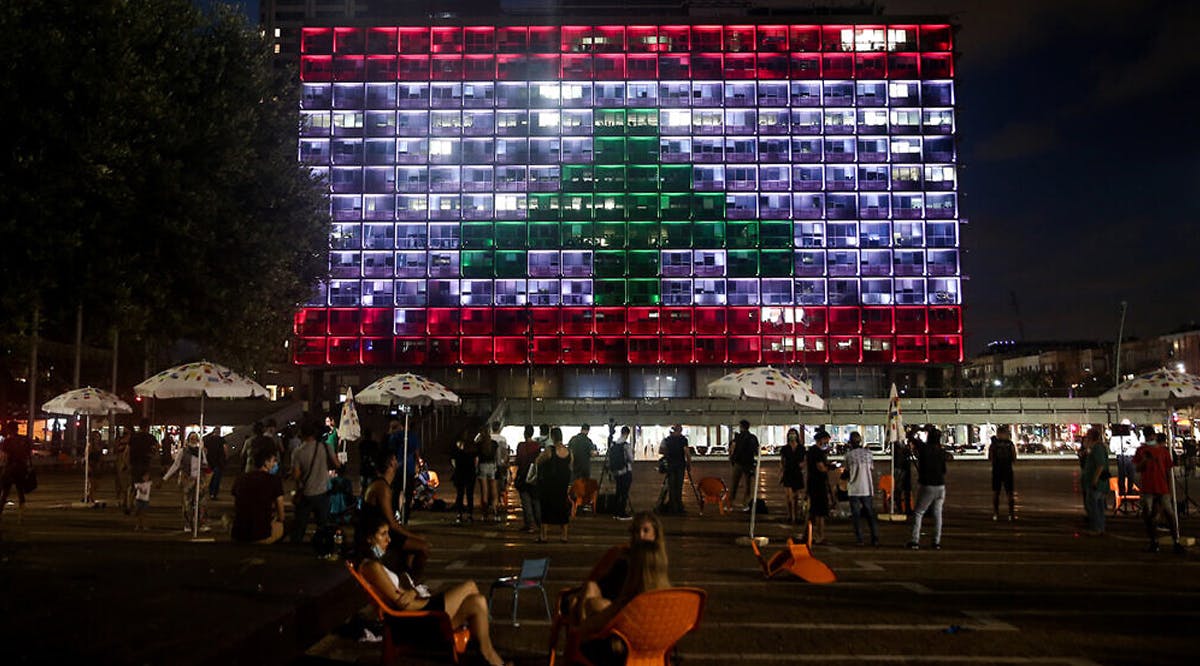 Tel Aviv City Hall Lit Up as Lebanese Flag in Solidarity
Tel Aviv's city hall lit up in the colors of the Lebanese flag in solidarity on Wednesday night, following the deadly explosion in Beirut the day before.
"This evening we will light up the city hall with the flag of Lebanon. Humanity comes before any conflict, and our heart is with the Lebanese people following the terrible disaster that befell them," Tel Aviv Mayor Huldai wrote on Twitter.
Many Israelis have expressed horror over the disaster that struck Beirut and sympathy with the Lebanese people, despite past enmity between the countries.
Tel Aviv resident Russel told AFP he was "very proud" to live in the city.
"Innocent people were killed and our hearts go out to them. This has nothing to do with politics. This has nothing to do with borders," he said.
"This has to do with people to people and Tel Aviv is a city that loves people."
Tel Aviv has in the past lit up its City Hall with the colors of other countries going through disasters, including the US after a mass shooting in Las Vegas in October 2017, Spain after a deadly attack in Barcelona in August 2017, and twice for Egypt following terror attacks in 2017. (TOI / VFI News)
"But I say to you who hear, Love your enemies, do good to those who hate you," —Luke 6:27