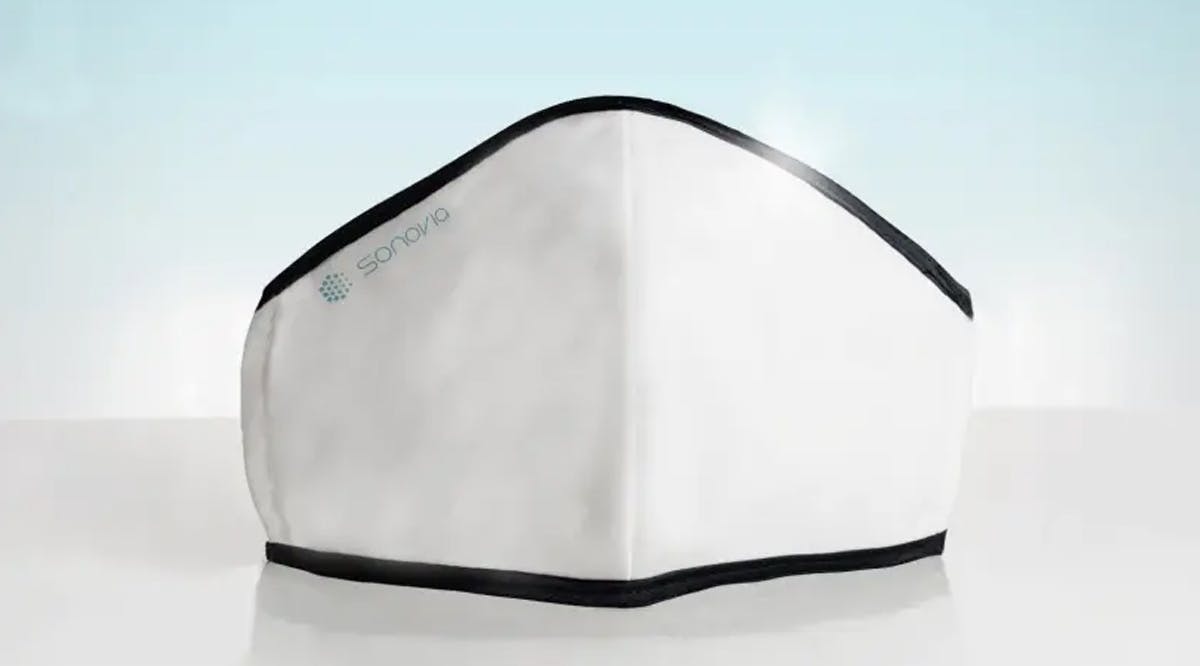 Israeli Mask Maker Sonovia Completes IPO
Ramat Gan-based Israeli fabric maker and developer Sonovia has completed its initial public offering (IPO) following its success in developing the SonoMask, which has been lab-tested to neutralize the novel coronavirus at an effective rate of 99.34%.
Sonovia's offering was oversubscribed, attracting a total of NIS 55.9 million ($18.5 m.), of which NIS 35 million ($10.7 m.) will be liquidated in stocks to public investors to represent 25.9% of the company at NIS 9.15 a share. Sonovia raised an additional NIS 12 million ($3.7 m.) through a private offering.
The company was valued at NIS 94 million ($29 m.) before going public, with a NIS 141 million ($43.4 m.) post-money valuation. The textile and chemical solvent manufacturer will now be listed on the Tel Aviv Stock Exchange. Since the decision to go public centered around the development of its patented bacteria eliminating technology, which is thought to be where Sonovia will earn the bulk of its future capital, it will be traded as a technology company. (JPost / VFI News)