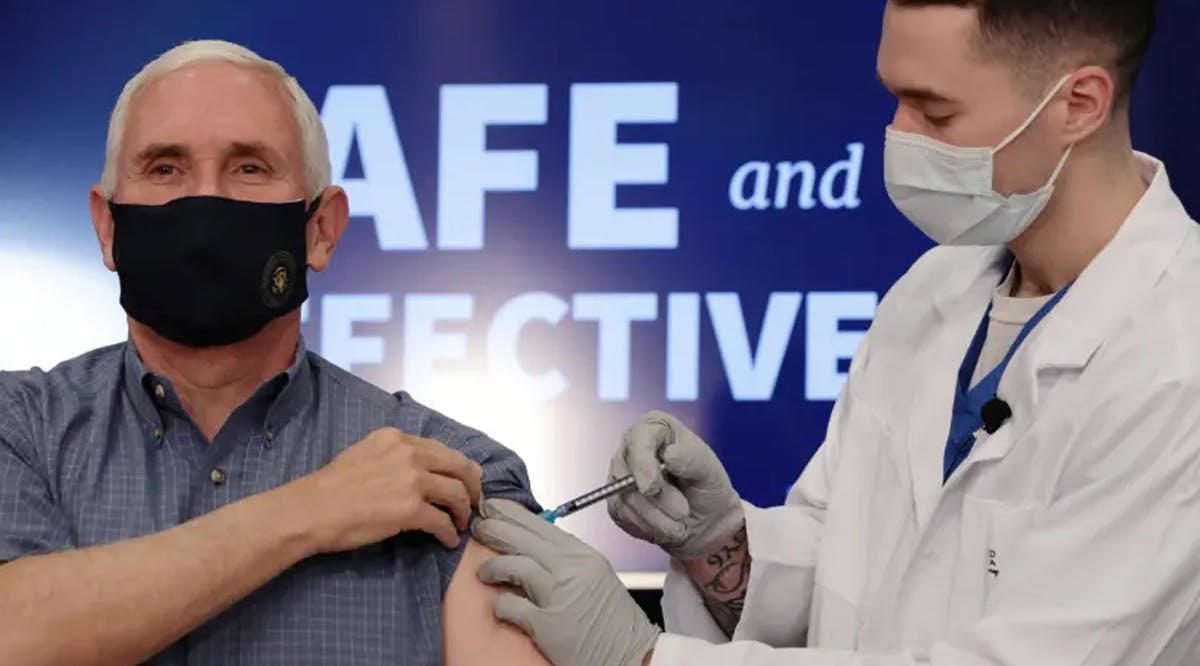 Pence Gets COVID Vaccine as US Deaths Top 3,000 for Third Straight Day
US Vice President Mike Pence received his COVID-19 vaccine live on television on Friday, seeking to shore up public support for vaccinations after US deaths from the coronavirus topped 3,000 for a third straight day.
Pence, his wife Karen Pence, and Surgeon General Jerome Adams each rolled up their sleeves and took injections from medical staff in white coats, becoming the highest-profile recipients to receive the vaccine publicly.
"I didn't feel a thing. Well done," said Pence, the leader of the White House coronavirus task force.
They were injected with the vaccine developed by Pfizer Inc and German partner BioNTech SE that the Food and Drug Administration authorized for emergency use a week ago.
The FDA on Friday was expected to approve a second vaccine for emergency use, this one from Moderna Inc. (JPost / VFI News)
Or do you not know that your body is a temple of the Holy Spirit within you, whom you have from God? You are not your own, for you were bought with a price. So glorify God in your body. - 1 Corinthians 6:19-20
And now, an important message from Barry and Batya: