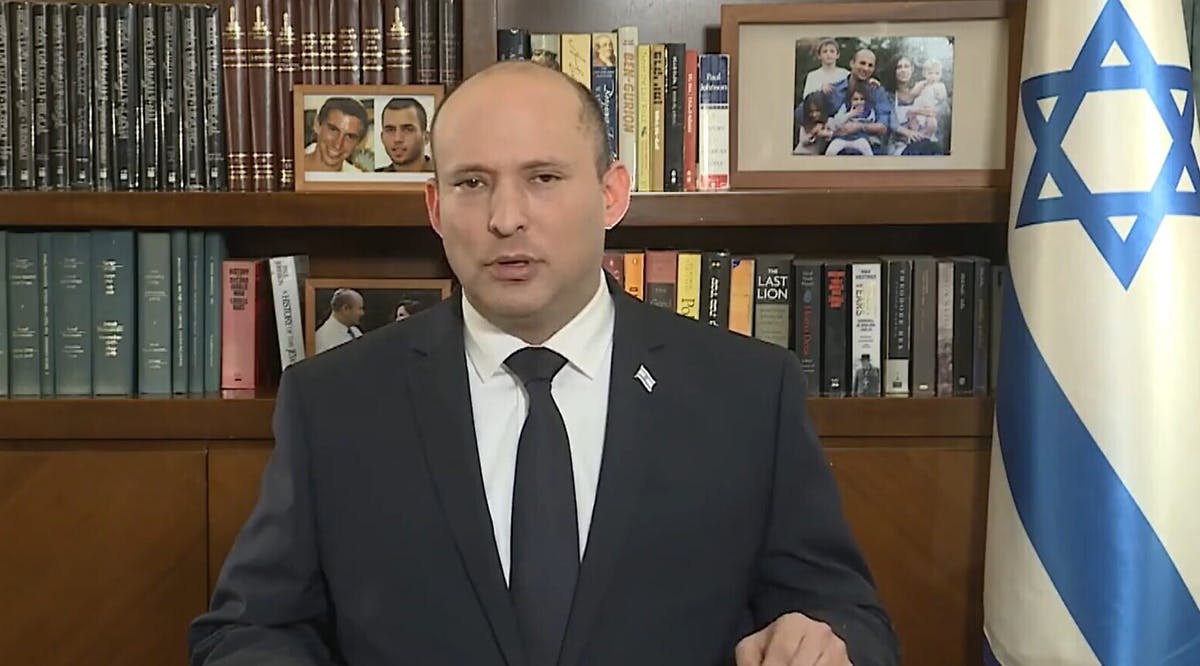 As Iran Talks Begin, Bennett Urges World Powers to Resist Regime's 'Nuclear Blackmail'
Prime Minister Naftali Bennett urged world powers Monday, November 29, not to "give in to Iran's nuclear blackmail," as negotiators from Iran and world powers gathered in Vienna to resume talks aimed at reviving a 2015 nuclear deal.
In a video statement delivered to representatives of the nations opening the negotiations with Iran, Bennett said Tehran is seeking "to end sanctions in exchange for almost nothing" and keep its nuclear program intact while receiving hundreds of billions of dollars once sanctions are lifted.
If the world powers capitulate, "Iran won't just keep its nuclear program; from today, they'll be getting paid for it," Bennett warned.
The prime minister highlighted Iranian leaders' oft-repeated desire to see Israel destroyed. "Iran doesn't hide its intentions," he added. "Just a couple of days ago, the senior command of Iran's Armed Forces declared, and I quote, 'We will not back off from the annihilation of Israel, not even one millimeter.'"
"There are those who think they deserve to have their sanctions removed, and hundreds of billions of dollars poured right into their rotten regime. They're wrong," said Bennett.
"Iran deserves no rewards, no bargain deals and no sanctions relief in return for their brutality. I call upon our allies around the world: Do not give in to Iran's nuclear blackmail." (TOI / VFI News)
For we aim at what is honorable not only in the Lord's sight but also in the sight of man. - 2 Corinthians 8:21