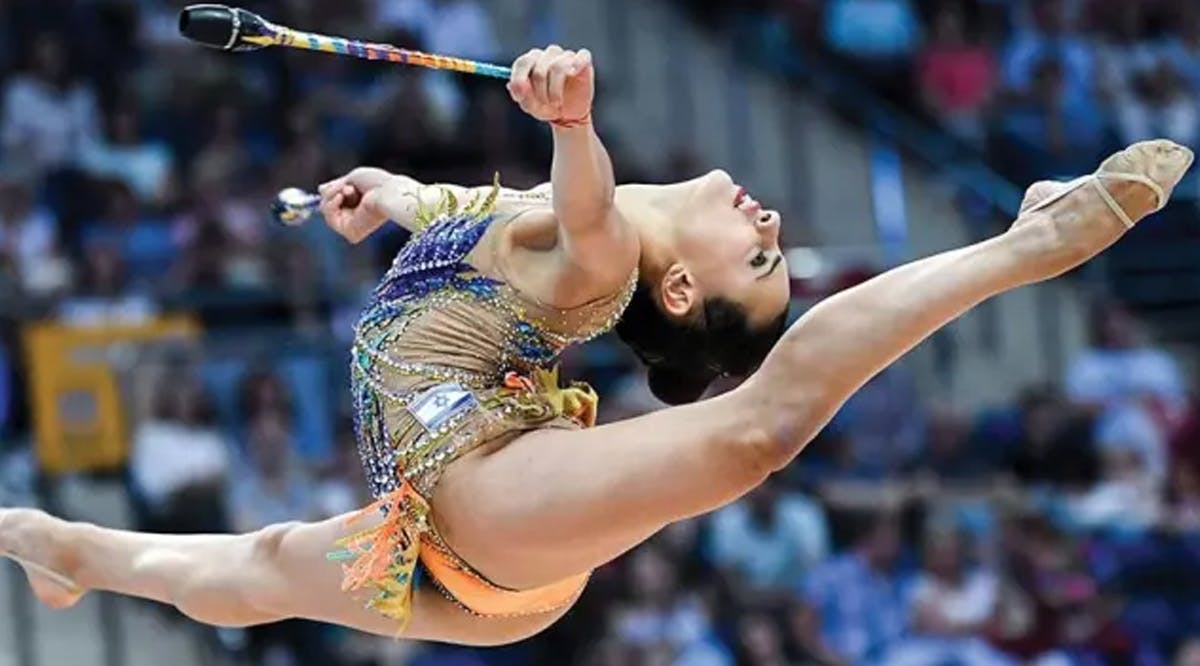 Israeli Gymnast Linoy Ashram Takes Gold at European Championships
Israeli gymnast Linoy Ashram won a gold medal in the individual rhythmic category at the European Championships on Sunday, becoming the first athlete to win the prize in decades who was not from a former Soviet country or Bulgaria.
Ashram edged out Alina Harnasko of Bulgaria in a nearly unprecedentedly close tiebreaker.
Israel also won the group rhythmic gymnastics gold at the competition in Kyiv, Ukraine. Several highly-rated teams from Russia, Bulgaria, and Italy did not participate this year due to the logistical complications of the coronavirus pandemic.
Ashram, a 21-year-old Israeli defense forces veteran born to Mizrahi and Sephardic parents, will represent Israel at the Tokyo Olympics, which has been rescheduled to summer 2021. (INN / VFI News)