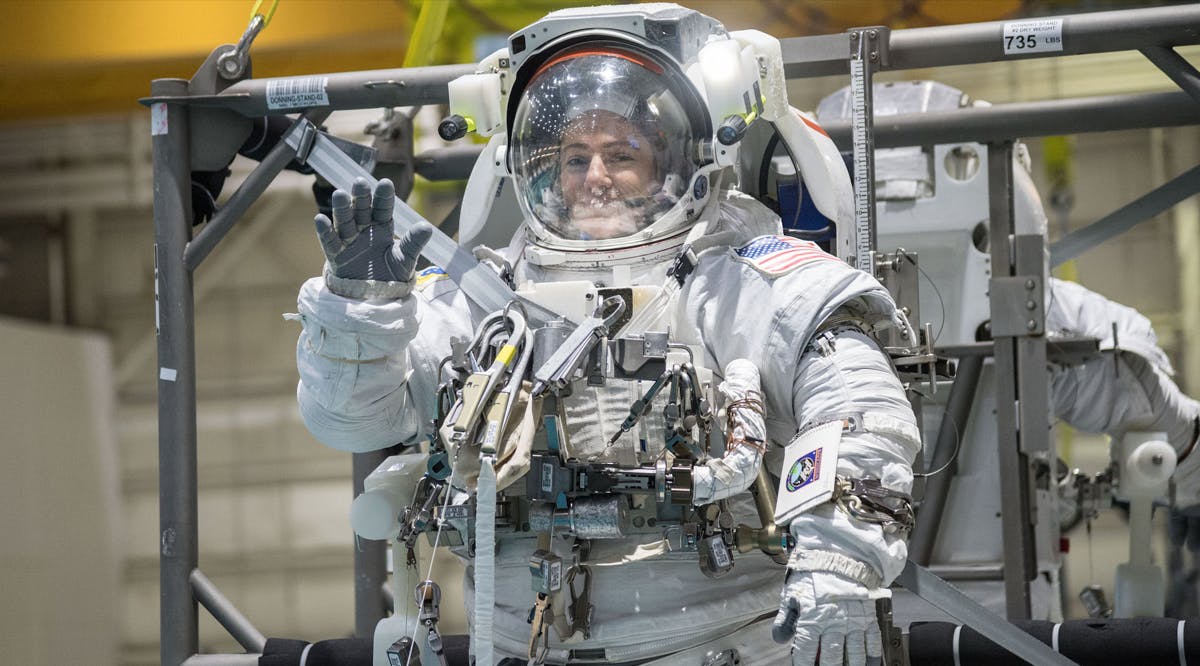 Jewish Astronaut Jessica Meir May Be First Woman on the Moon
Since astronaut Jessica Meir returned to Earth in April from the International Space Station, she — like all of us — has spent a lot of time indoors and cooped up.
While many of us have spent our confinement dreaming of future trips, Meir is working on her own travel plans to a singular destination: She wants to walk on the moon.
It's not just a pipe dream.
Meir, the fourth Jewish woman (and 15th Jew overall) to travel to space, made the Guinness Book of World Records when she and fellow astronaut Christina Koch conducted the first all-female spacewalk — lasting 7 hours, 17 minutes — on Oct. 18, 2019. Not long afterward, the pair did it again. (JPost / VFI News)