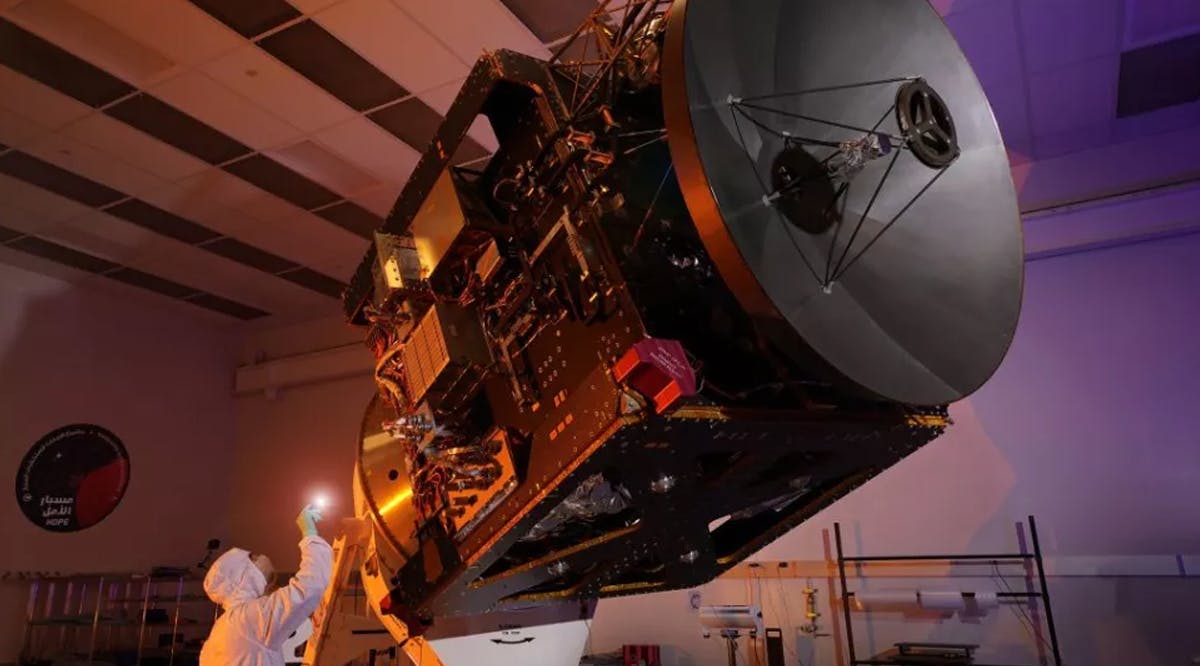 UAE's Spacecraft Reaches Mars in Game-Changing Mission
The United Arab Emirates' mission to Mars is a major achievement for the Gulf country and comes seven months after the country launched its first interplanetary mission.
The Hope spacecraft made its way to Mars amid important developments in the region. The Abraham Accords were announced and signed, and more than 100,000 Israelis traveled to Dubai. The UAE and Israel have become leaders in vaccinating their publics. Both countries also face challenges ahead, but in general, they represent leading technology sectors in the region.
Back in July the Hope spacecraft took off at dawn from Japan and made its way to Mars. It was reported at the time that the concept dated back to 2014 and was intended to inspire a new generation while celebrating the country's 50th anniversary. This was a big deal for the UAE, the Gulf, and the region. Yousef al-Otaiba, the UAE ambassador to the US, praised the effort last year. He harkened back to the years of hard work and dedication it took. (JPost / VFI News)
Then I saw a new heaven and a new earth, for the first heaven and the first earth had passed away, and the sea was no more. - Revelation 21:1