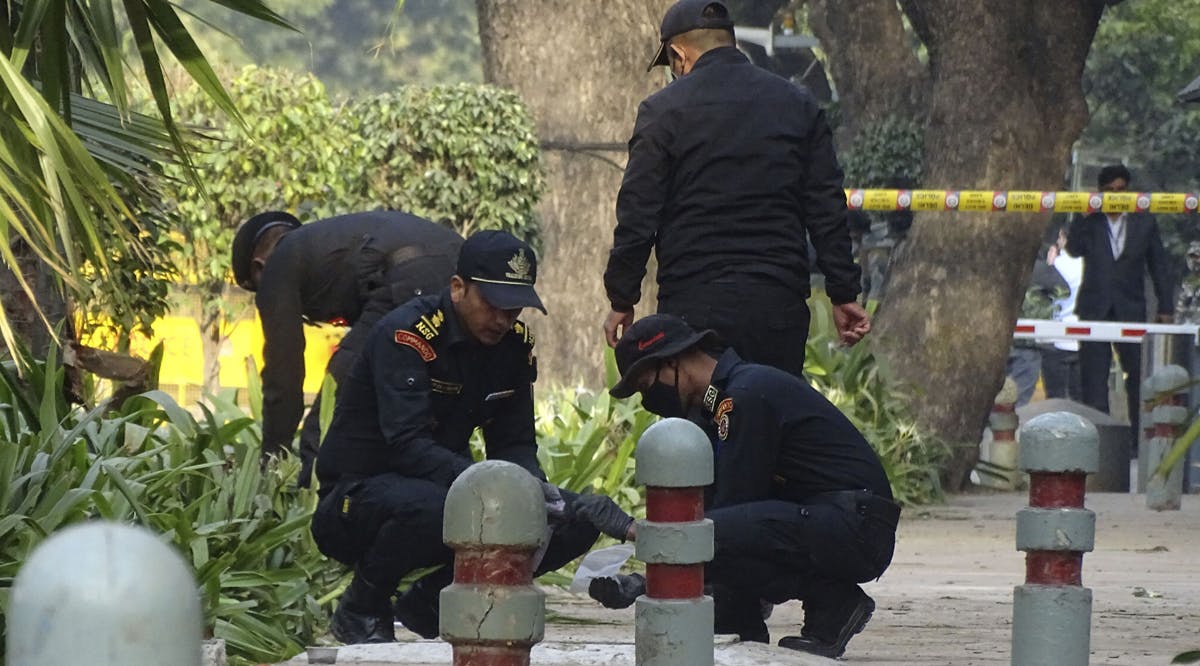 Explosion Reported Near Israeli Embassy in New Delhi, India
An explosion occurred near the Israeli embassy in New Delhi, India, Israel's Foreign Ministry confirmed Friday. Indian police said that the explosion was caused by an Improvised Explosive Device (IED).
The blast occurred shortly after 5 p.m. (11:30 GMT), while Indian President Ram Nath Kovind and Prime Minister Narendra Modi were participating in a military ceremony a kilometer away.
The site of the blast was quickly cordoned off by police. Israel is treating the explosion as a terrorist incident, an Israeli official said.
Foreign Minister Gabi Ashkenazi spoke with his Indian counterpart Dr. Subrahmanyam Jaishankar, who assured Ashkenazi of the "fullest protection for the Embassy and Israeli diplomats." He added that "no effort will be spared to find the culprits." (JPost / VFI News)
"God, we ask that you bring all those to justice who would do Your people harm."
Vindicate me, O Lord, for I have walked in my integrity, and I have trusted in the Lord without wavering. Prove me, O Lord, and try me; test my heart and my mind. For your steadfast love is before my eyes, and I walk in your faithfulness. I do not sit with men of falsehood, nor do I consort with hypocrites. I hate the assembly of evildoers, and I will not sit with the wicked. - Psalm 26:1-12