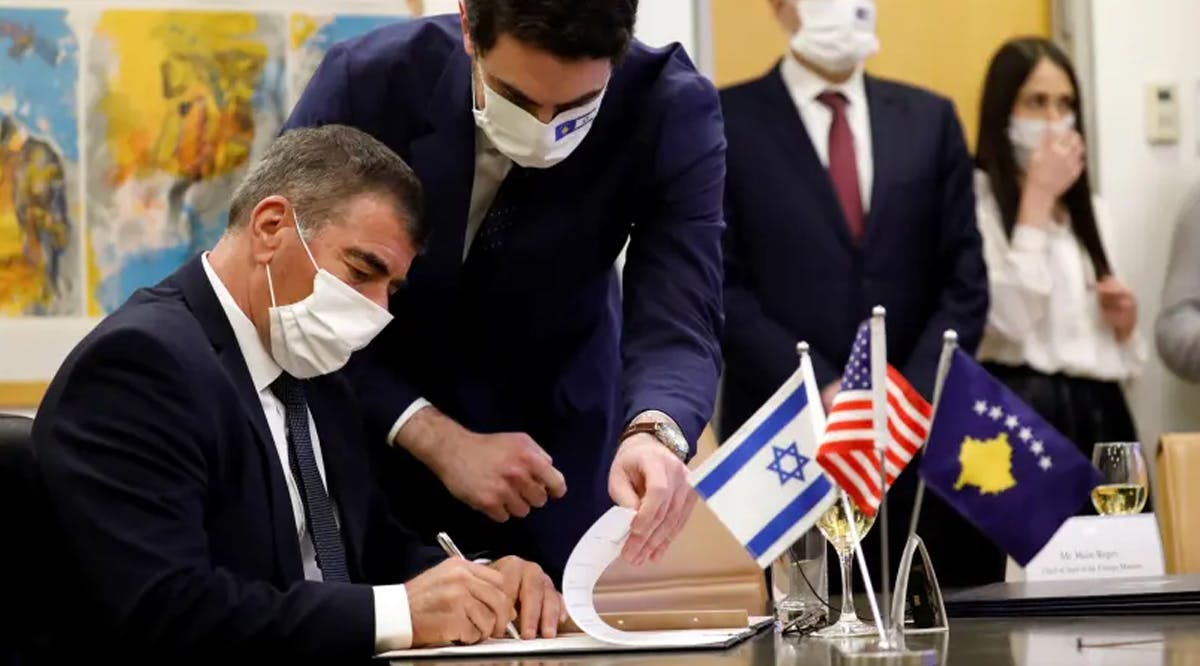 Israel, Kosovo Establish Diplomatic Ties Over Zoom
Israel and Kosovo officially established diplomatic relations in a ceremony held via Zoom video conference on Monday.
It likely was the first ceremony of its kind in the world, the Foreign Ministry said. Foreign Minister Gabi Ashkenazi signed three agreements, which the ministry scanned and sent to his Kosovar counterpart, Meliza Haradinaj-Stublla, to sign.
Before the ceremony, Haradinaj-Stublla submitted a formal request to open an embassy in Jerusalem, which Ashkenazi accepted.
"I hope to open the embassy soon with you," Ashkenazi said. He later presented a plaque to be installed on the future Kosovar Embassy in Jerusalem, which is expected to open in March.
Ashkenazi touted the "warm and friendly relationship" between Kosovo and Israel. Kosovo is another Muslim-majority country that has established relations with Israel in the past year, he said. (JPost / VFI News)
"God, we ask that you continue to build Israel's peaceful partnerships in the region."