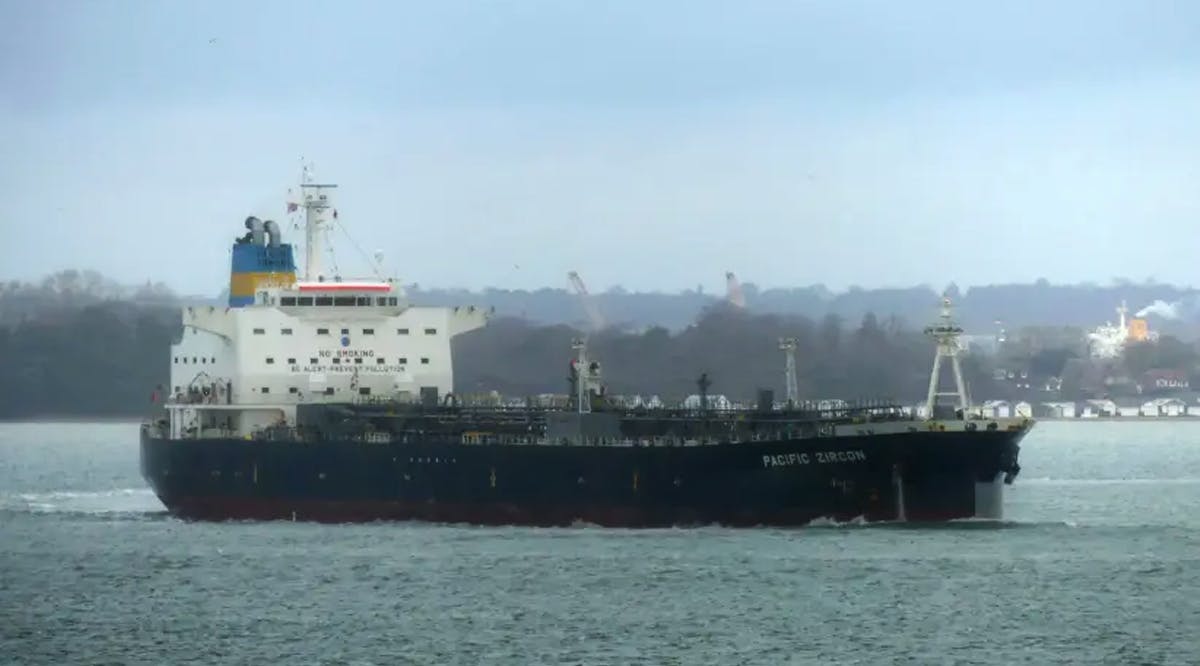 Iran Hit Tanker to Distract from Georgia Assassination Plot - Israeli Officials
Iran attacked an oil tanker connected to an Israeli businessman in an attempt to distract from a failed assassination plot against an Israeli businessman in Georgia, Israeli officials said on Wednesday, November 16.
The oil tanker, the Pacific Zircon, is a Liberian-flagged ship operated by Singapore-based Eastern Pacific Shipping, which is owned by Israeli billionaire Idan Ofer. The tanker itself is owned by Japanese firm Taihei Kaiun Company, according to Lloyd's List Intelligence.
A statement by Eastern Pacific confirmed that the vessel, sailing in the Gulf of Oman, had been hit by a "projectile," lightly damaging the hull. No injuries were reported in the attack. Israeli officials said the Israeli connection to the tanker was very limited. They added that the same type of Iranian drone being used by Russia in Ukraine, the Shahed 136, executed the attack.
"This is another event that proves that Iran acts as a global exporter of terrorism. This is another time that Iran is harming global freedom of navigation," said the officials. "Iran undermines security in the Gulf and, along the way, undermines stability during the World Cup," which started on Sunday, November 20 in Qatar.
The US Navy's Fifth Fleet was aware of the incident, Commander Timothy Hawkins said, and National Security Advisor Jake Sullivan condemned the attack, saying Iran likely conducted the attack using a UAV.
"There is no justification for this attack, which is the latest in a pattern of such actions and broader destabilizing activities. This action further threatens freedom of navigation through this crucial waterway, international shipping and commerce, and the lives of those on the vessels involved," said Sullivan. (JPost / VFI News)
"God, we ask that you help us and our allies unite against terrorist attacks, so that we can ensure peace and safe navigation in international waters."