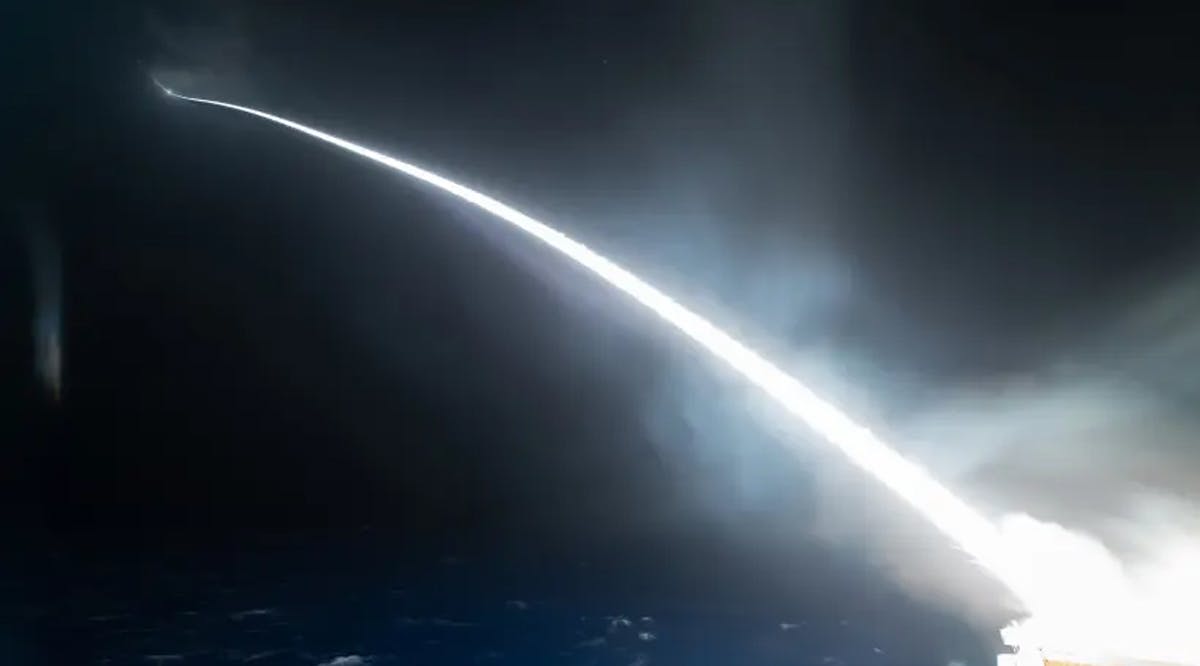 Israel Successfully Tests Naval Iron Dome Air Missile Defense System
The Israeli Navy carried out a successful C-Dome interception test from the Sa'ar 6 INS Oz, marking a "significant" milestone in enhancing the capabilities of the new Magen-class corvettes.
The interception test was carried out by the Israeli Navy, the Defense Ministry's Israel Missile Defense Organization (IMDO), and Rafael Advanced Defense Systems as the primary contractor and developer, by the Israel Aerospace Industries' Elta as the radar manufacturer, and by mPrest as the c2 manufacturer.
The test simulated real threats and included the system's successful detection and interception of targets in challenging scenarios. "The C-Dome system expertly identified threats and successfully intercepted them by launching Iron Dome interceptors toward them from the sea," said IMDO head Moshe Patel.
The C-Dome is an advanced configuration of the Iron Dome aerial defense system and is operated from the four Sa'ar 6 Magen-class corvettes that have been received by the Navy in the last two years.
The Sa'ar 6 missile ships will guard strategic infrastructure such as the natural gas rigs, and protect the commercial shipping lanes which bring in 98% of Israel's imports. The IDF has decided not to place Iron Dome batteries on oil rigs themselves for safety reasons – instead, the C-Dome has been placed on the Sa'ar 6.
According to the Defense Ministry, the operational system was created through the integration of multiple different systems, utilizing full operational capabilities that will be used by sailors. (JPost / VFI News)
"God, we thank you for blessing us with strong equipment and reliable professionals to defend ourselves and the wealth of our country, should need arise."