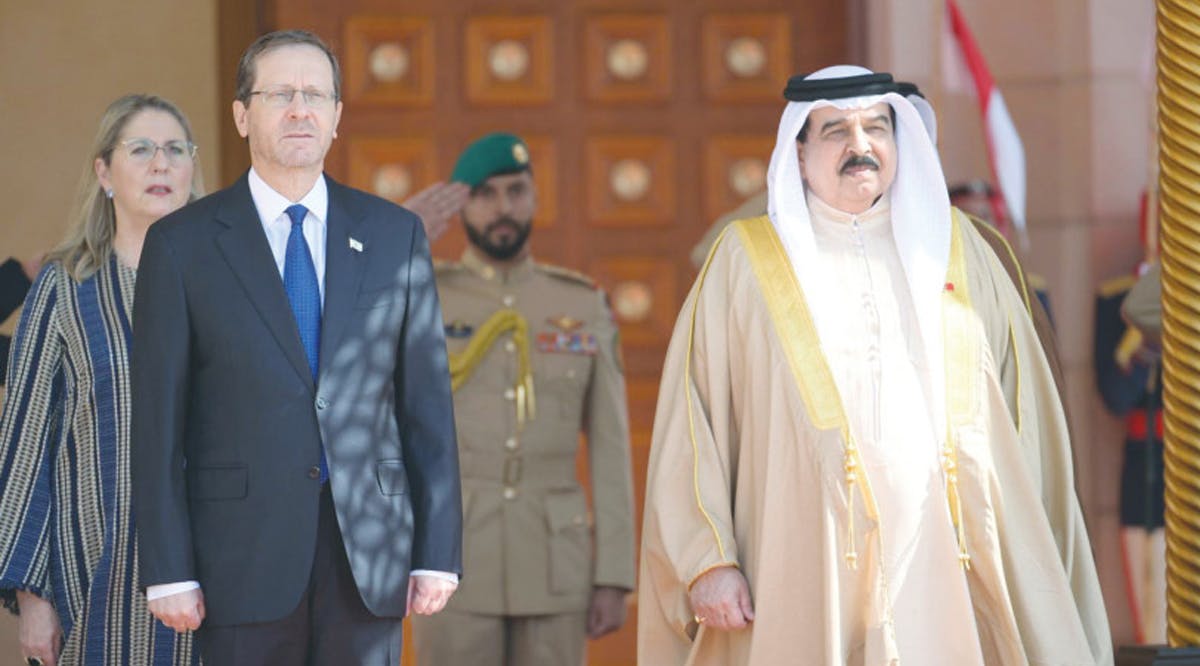 Bahraini Crown Prince Condemns Hamas and Israel, Calls to Release Hostages
The crown prince of Gulf Arab state Bahrain on Friday, November 17, called for a "hostage trade" between Palestinian terrorist group Hamas and Israel to achieve a break in hostilities that he said could lead to an end to the Israel-Hamas war in the Gaza Strip.
Prince Salman bin Hamad Al Khalifa also said that security would not be realized without a two-state solution, which he described the United States as "indispensable" in achieving.
"It is a time for straight talking," he said, urging Hamas to release Israeli women and children held hostage in Gaza and for Israel in exchange to release from its prisons Palestinian women and children, who he described as non-combatants.
Prince Salman described the situation in Gaza as "intolerable" and condemned both Hamas for its October 7 attack and Israel for the "air campaign" it launched in response.
He outlined what he said were red lines in the conflict, including the forced displacement of Palestinians, "now or ever", an Israeli reoccupation of Gaza, and a military threat from Gaza towards Israel. (JPost / VFI News)
The suggestions, opinions, and scripture references made by VFI News writers and editors are based on the best information received.

Want to see more from VFI? Follow us on Facebook: https://www.facebook.com/visionforisrael and hit "like" if you like us!