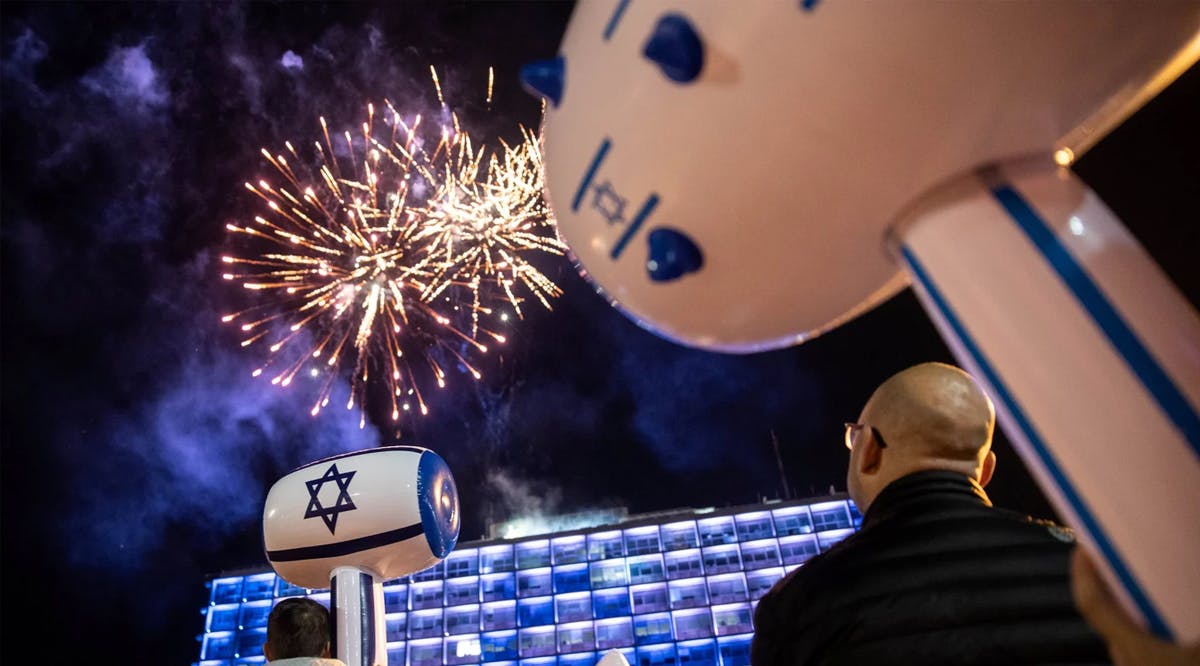 Israeli Population at 9.5 million Ahead of 74th Independence Day
Just ahead of the celebration of Israel's 74th anniversary, the population of the Jewish state stands at 9,506,000, the Central Bureau of Statistics (CBS) announced Sunday, May 1.
That includes nearly 7.02 million Jews, accounting for 73.9 percent of the population; 2 million Arabs, just over one-fifth of the population; and 478,000 members of other groups, amounting to 5% of the population. About 79% of Israel's Jews are native-born.
Since last year's Independence Day, 191,000 babies were born, 55,000 people died, and 38,000 people immigrated to the country, according to CBS. A considerable percentage of the immigrants who have arrived in the past year are from Ukraine, Russia, and surrounding areas.
This was the largest number of new immigrants to reach Israel's shores in 20 years, according to the Jewish Agency, the quasi-governmental organization tasked with encouraging and facilitating immigration to Israel.
Roughly half of the 38,000 immigrants came from Ukraine and Russia, overwhelmingly in the last two months since Moscow launched its invasion. The remaining 19,000 or so immigrants came from the United States, France, Belarus, Argentina, the United Kingdom, South Africa, Brazil, Ethiopia, and Canada, among other countries, the Jewish Agency said.
"Every Jew and Jewess who immigrates to Israel contributes to the resilience of the state and the strength of Israeli society," the acting chairman of the Jewish Agency said in a statement.
Overall, the Israeli population increased by some 176,000 people, amounting to a 1.9% rise. (TOI / VFI News)
Now therefore, if you will indeed obey my voice and keep my covenant, you shall be my treasured possession among all peoples, for all the earth is mine; and you shall be to me a kingdom of priests and a holy nation. These are the words that you shall speak to the people of Israel." - Exodus 19:5-6