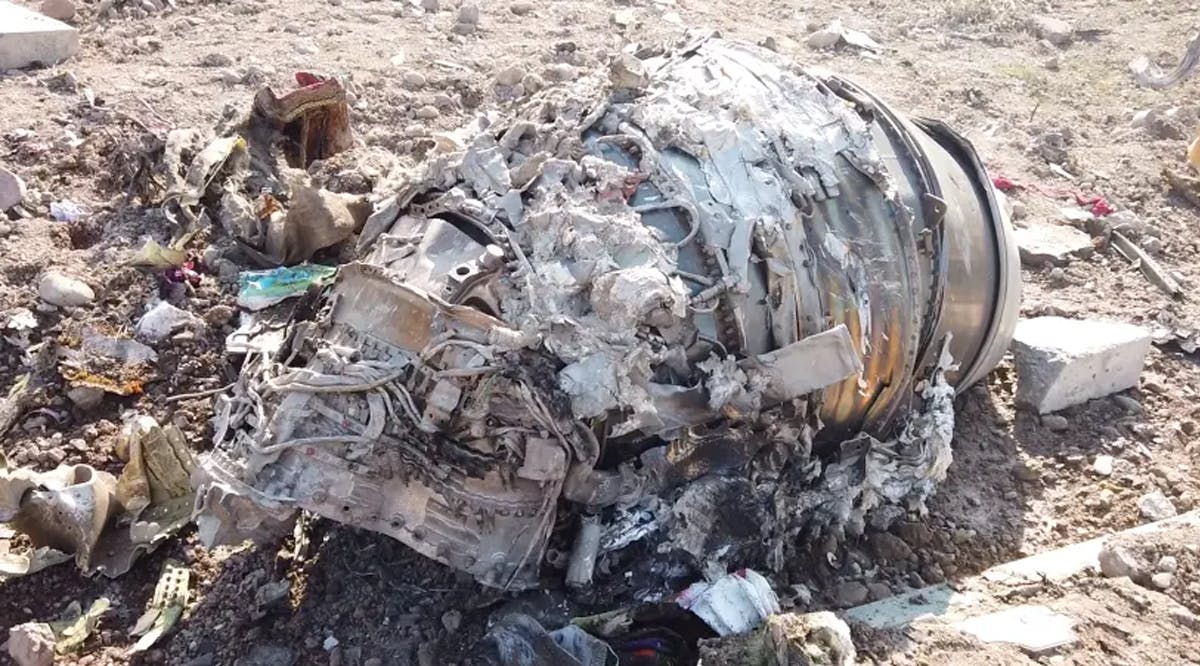 Iran to Blame for Ukrainian Airline Crash
Tehran on Saturday 11 Jan. 2020 admitted that its air defenses were responsible for the crash of Ukrainian International Airlines 737 that took place on Wed. 8 Jan. 2020. The strike resulted in the deaths of all 176 people aboard. The victims include 82 Iranians, 63 Canadians, 11 Ukrainians, 10 Swedes, four Afghans, three Germans, and three British nationals. University graduates migrating to Canada were among those who perished in the crash. Iran denied for days after Wednesday's crash that it brought down the plane, although a top Revolutionary Guards commander said on Saturday that he had informed the authorities about the missile strike the same day it occurred. A military statement said the plane flew close to a sensitive Revolutionary Guards site at a time of high alert, although Ukraine said the plane was in a normal flight corridor. Ukraine International Airlines said Iran should have closed the airport. A USA official familiar with the intelligence said the aircraft was downed by two Russian-made SA-15 surface-to-air missiles. The USA saw Iranian radar signals lock onto the jetliner before it was shot down.  A senior Trump administration official commented that "Iran's reckless actions have again had devastating consequences." Condemnation of Iran poured in from around the globe after Tehran finally admitted that its military shot down the Ukrainian passenger jet. 
Angry crowds gathered on Saturday night in at least four locations in Tehran. Thousands of people assembled outside the gates of Amir Kabir University, near the former American embassy, to denounce the plane crash that the government blamed on human error and "USA adventurism." Protesters called for Supreme Leader Ayatollah Ali Khamenei to step down and for those responsible for downing the plane to be prosecuted. "Death to the dictator," some chanted. Grief-stricken Iranians complained on social media that Iran's authorities had spent more time fending off criticism than sympathizing with victims' families. Tensions between the USA and Iran have escalated following a recent USA precision strike that killed Iranian Quid's commander Qassem Soleimani. Soleimani was plotting "imminent and sinister attacks" on Americans, Trump said, adding that the action was taken to stop a war. (VFI News)
Pray world leaders will be in agreement and find effective ways to end this regime's menace to the nations, including its support of terrorist groups, and its nuclear and military ambitions. Intercede also that the Iranian people who want political and social change but live in fear of expressing their discontent will be encouraged in their hopes and find methods to succeed.