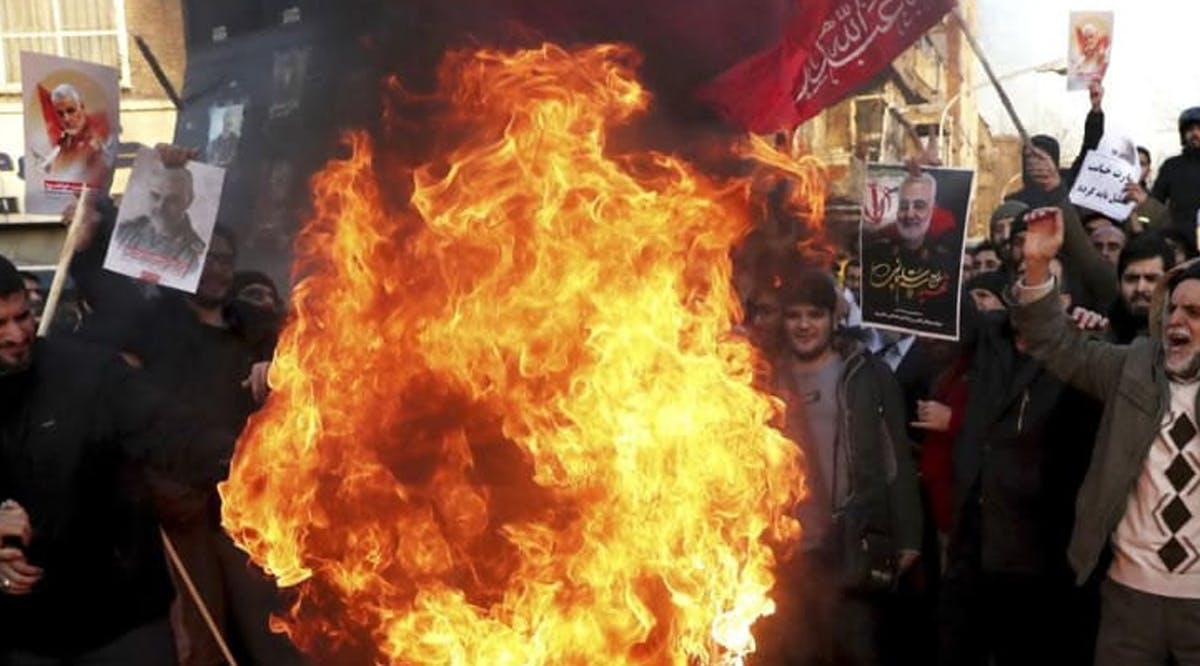 Anti-Government Protests Erupt Across Iran
Anti-government protests erupted at Iranian universities across the country starting on Saturday 11 Jan. 2020, following Iran's claim that it unintentionally shot down a Ukrainian passenger plane with surface-to-air missiles, killing all 176 people who were on board. Some 82 Iranians, among several other Iranians with dual citizenship, were among the victims of the crash. Crowds of students chanted for the Revolutionary Guards to "let go of the country!" and also condemned deceased Gen. Qassem Soleimani, saying that he "was a murderer" and "his leader is too!" Students shouted for the resignation of Supreme Leader Ayatollah Ali Khamenei. Protests continued in Tehran on Mon. 13 Jan. 2020 including students at a Tehran university who chanted "They killed our elites and replaced them with clerics", in reference to the Iranian students who had died on flight UA752. In a video surfacing on the internet, many Tehran university students openly refused to walk over the American and Israeli flags which have been the symbol of the country's foreign policy of anti-Americanism and anti-Zionism since the inception of the Islamic Republic. The flags had been painted on sidewalks and streets so that protesters would walk over them.
On Saturday 11 Jan. 2020, USA President Donald Trump tweeted a message of support to the protesters, "To the brave, long-suffering people of Iran: I've stood with you since the beginning of my Presidency, and my Administration will continue to stand with you. We are following your protests closely, and are inspired by your courage." Trump also warned the Iranian government against any draconian reaction to the protestors. "The government of Iran must allow human rights groups to monitor and report facts from the ground on the ongoing protests by the Iranian people," Trump wrote. "There cannot be another massacre of peaceful protesters, nor an internet shutdown. The world is watching." (VFI News)
Pray for the protection and strength of all who are risking life and limb to make their voices heard against the oppressive Iranian government. Demonstrations that took place across the Islamic Republic last Nov. and Dec. resulted in brutal government crackdowns and the loss of an estimated 1,500 lives. The Internet was effectively blocked during that time.