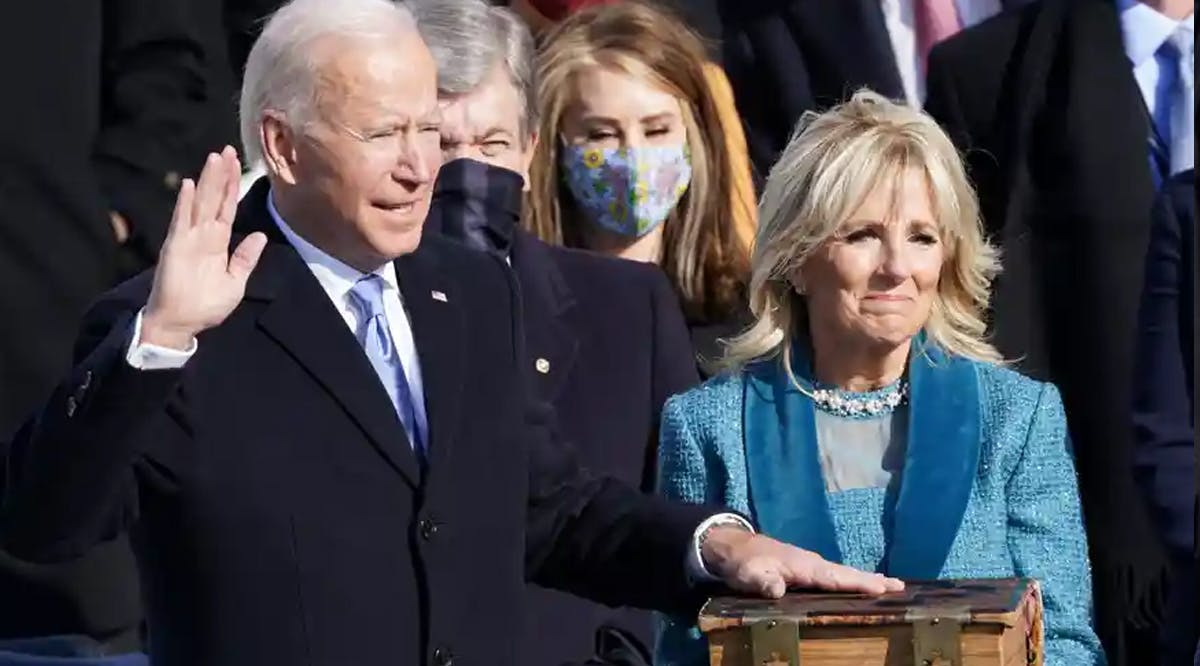 Joe Biden Sworn in as 46th President of The United States
Joe Biden called his inauguration day "America's day" as he was sworn in as US president on Wednesday, saying the time had come to end the "uncivil war" and unite the country.
Shortly before noon, under heavy security arrangements and with minimal in-person attendance due to the deadly global novel coronavirus pandemic, Biden took the oath of office "to preserve, protect and defend the Constitution of the United States," becoming the 46th president of the US.
Kamala Harris was sworn in as the 49th vice president. She is the first woman, the first black person, and the first South Asian person to serve in the role.
"Today, on this January day, my whole soul is in this: bringing America together, uniting our people, uniting our nation, and I ask every American to join me in this cause," said Biden in his inaugural address. (JPost / VFI News)
"God, we ask that you work Your will through this new administration."