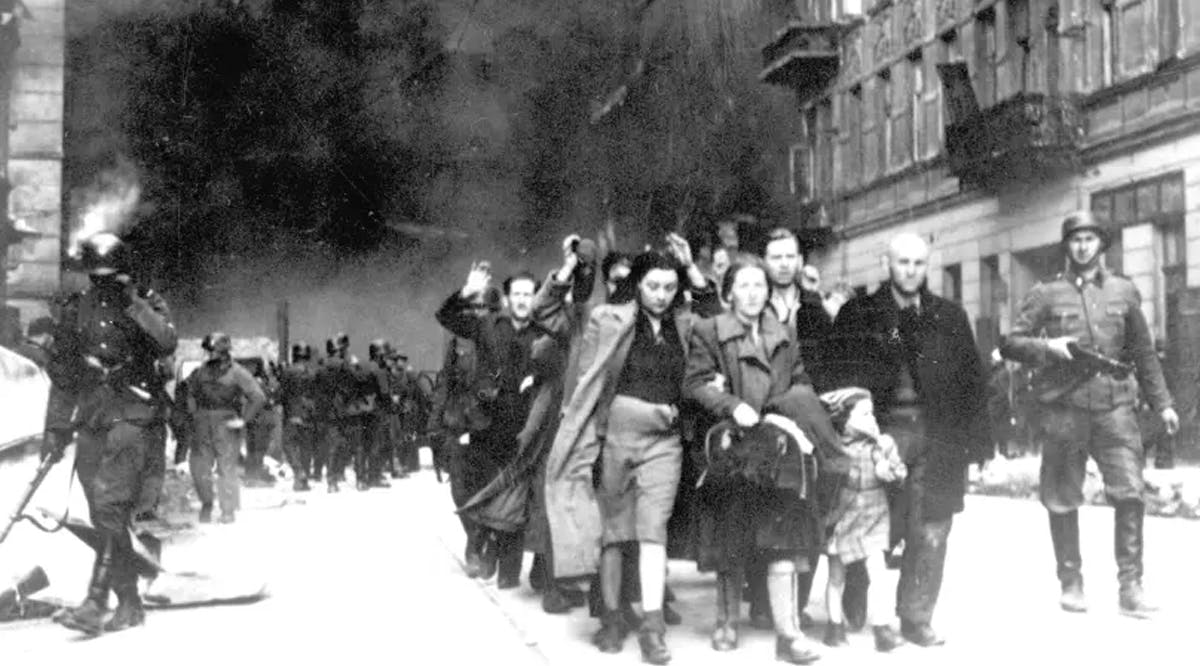 76 Years Hidden: Secret Bunker Discovered in Warsaw Ghetto
Dozens of pairs of tefillin (phylacteries) have been discovered hidden in a previously-undiscovered bunker in the Warsaw Ghetto, Israel Hayom reported.
The tefillin are a century old but well-preserved and seem to have been placed in the bunker by the Jews who hid there during the Holocaust. Though the Jews were removed from the bunker and likely killed, the tefillin remained in their hiding place.
The bunker itself was built by the Warsaw Ghetto rebels.
The discovery comes as Polish authorities began a renewal of the city, destroying Warsaw Ghetto buildings in order to construct residential buildings. During the construction, the entry to a bunker was discovered, leading workers to investigate. (INN / VFI News)
"God, we ask that you continue to shine a light on the horror and injustices of the Holocaust, so that they may never be repeated."