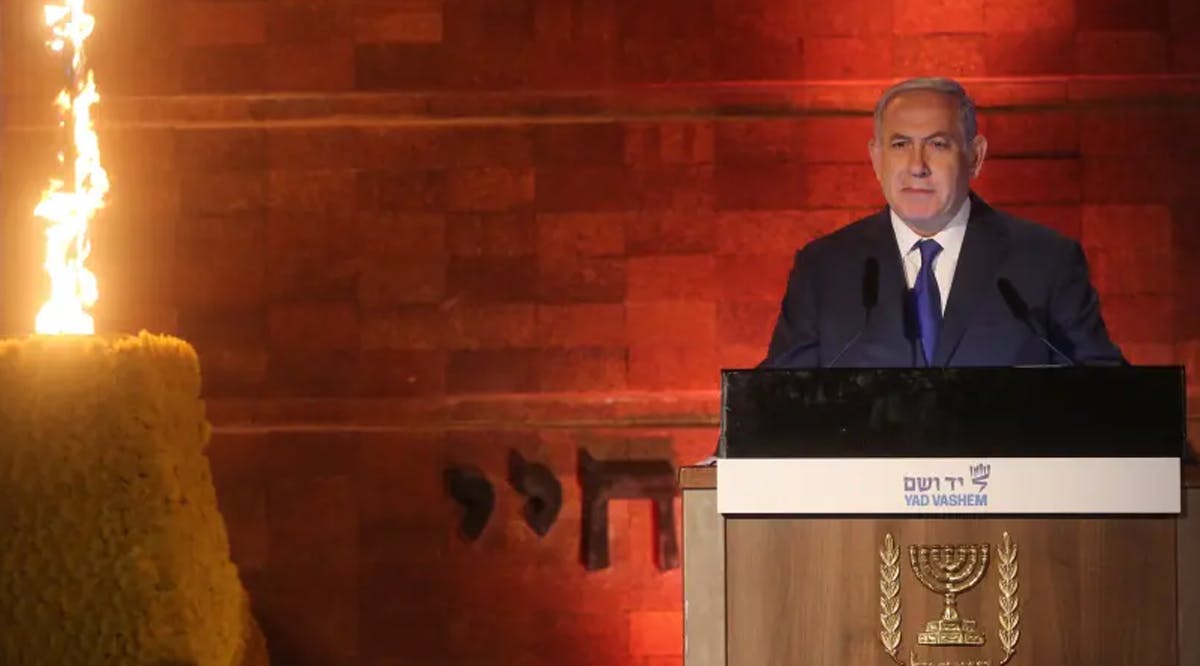 Netanyahu: 'Never Again' is Israel's Mission
Israel's mission is to ensure the Jewish people will never be defenseless against those who seek to destroy it, Prime Minister Benjamin Netanyahu said in honor of International Holocaust Remembrance Day.
"We remember this darkest chapter in human history when a European country decided to adopt a policy and a program to exterminate every last Jew, mobilizing the full power of a modern developed industrial state to implement this incredible nightmare," Netanyahu said.
The world has not learned the lessons of the Holocaust and eradicated antisemitism, the prime minister lamented.
"The disease of antisemitism continues to contaminate and spread," Netanyahu added. "A vaccine to safeguard against the antisemitism virus has yet to be found." (JPost / VFI News)
The Lord works righteousness and justice for all who are oppressed. - Psalm 103:6
"Lord, we ask that you open up the eyes of those who are still ignorant about the Holocaust and eradicate antisemitism from the world."