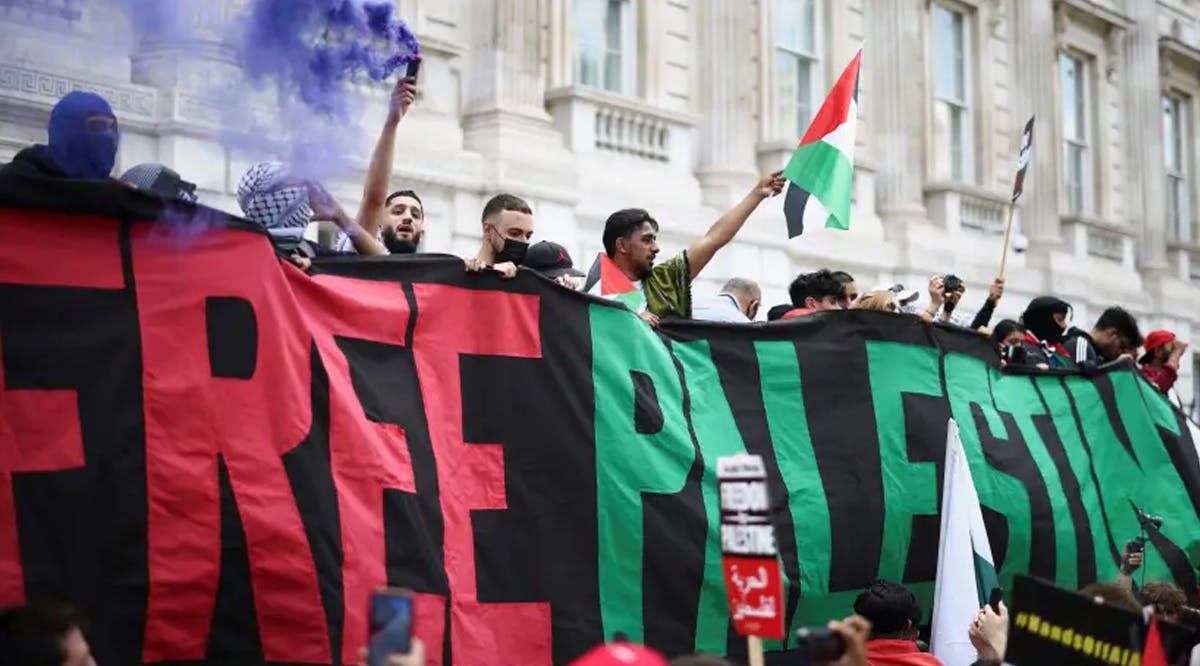 Antisemitism Rose 365% in UK Amid Gaza Conflict
The UK suffered its worst-ever outbreak of antisemitic fervor in a one-month period from May to June this year since records began in 1984, with a massive increase in antisemitism during this period coming against the background of the conflict between Israel and Hamas in Gaza.
According to a new Community Security Trust (CST) report, an organization that tracks antisemitism in the UK, a total of 628 antisemitic hate incidents took place between May 8 and June 7, more than four times the number of incidents during the same period in 2020 and the month prior to May 8, 2021.
Of the total 628 incidents in the period in question, 585 involved language, imagery, or behavior linked to the conflict in Israel and Gaza, and 112 incidents were of individuals targeting random Jewish people or Jewish neighborhoods with shouts of "Free Palestine," Palestinian flags or both, including explicitly abusive or threatening language or gestures intended to offend and intimidate.
CST said it does not treat slogans such as "Free Palestine" or "Free Gaza" as antisemitic in and of themselves, unless they are used to deliberately target the Jewish community in an abusive way, such as addressing them specifically to Jews or spray-painting such words on a synagogue. (JPost / VFI News)
"God, we ask that you prevent antisemitism and hatred toward the Jewish people, and protect Your people from hate crimes."
The articles included in this publication do not necessarily reflect the views or opinions of Vision for Israel. We try to provide accurate reporting on news pertinent to Israel, the Middle East, the diaspora, and Jewish issues around the world—and we hope that you find it both informative and useful for intercessory prayer.