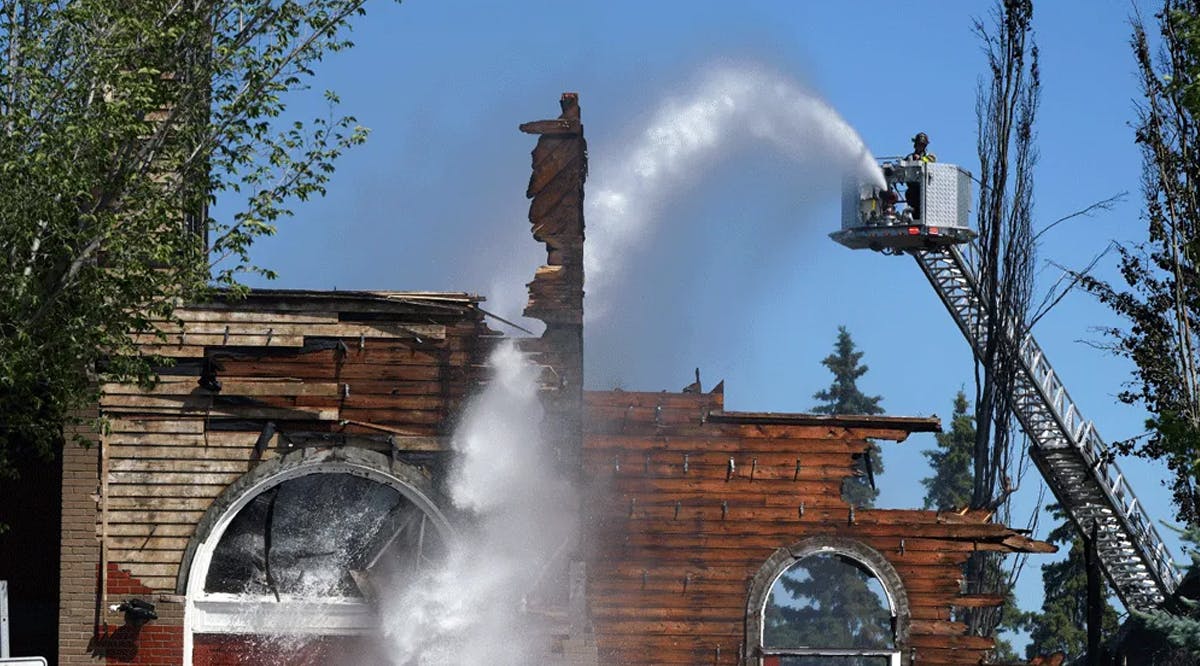 Canadian Jewish Organization Condemns Torching of Churches
A Canadian Jewish organization on Tuesday issued a statement of condemnation after a series of churches in the province of British Columbia were torched in what is believed to be in reaction to the confirmation of more than a thousand unmarked graves at several former residential school sites.
The most recent such incident occurred in the Whalley neighborhood in Surrey early Monday morning.
The Centre for Israel and Jewish Affairs (CIJA) condemned the arson attacks, saying, "Deeply troubling. Another church destroyed by a suspicious fire. We were angered and deeply saddened to learn about the destruction of the St. George Coptic orthodox church in Surrey, BC".
"Five other churches in BC have been targeted. We condemn these acts of violence, we stand in solidarity with those impacted, and we note that Indigenous leaders have roundly rejected these attacks stating they do nothing to help Canada's first peoples," added CIJA. (INN / VFI News)
Strive for peace with everyone, and for the holiness without which no one will see the Lord. - Hebrews 12:14
The suggestions, opinions, and scripture references made by VFI News writers and editors are based on the best information received.

Want to see more from VFI? Follow us on Facebook! Our official Facebook name is Vision for Israel. Follow us there and please hit "like" if you like us.