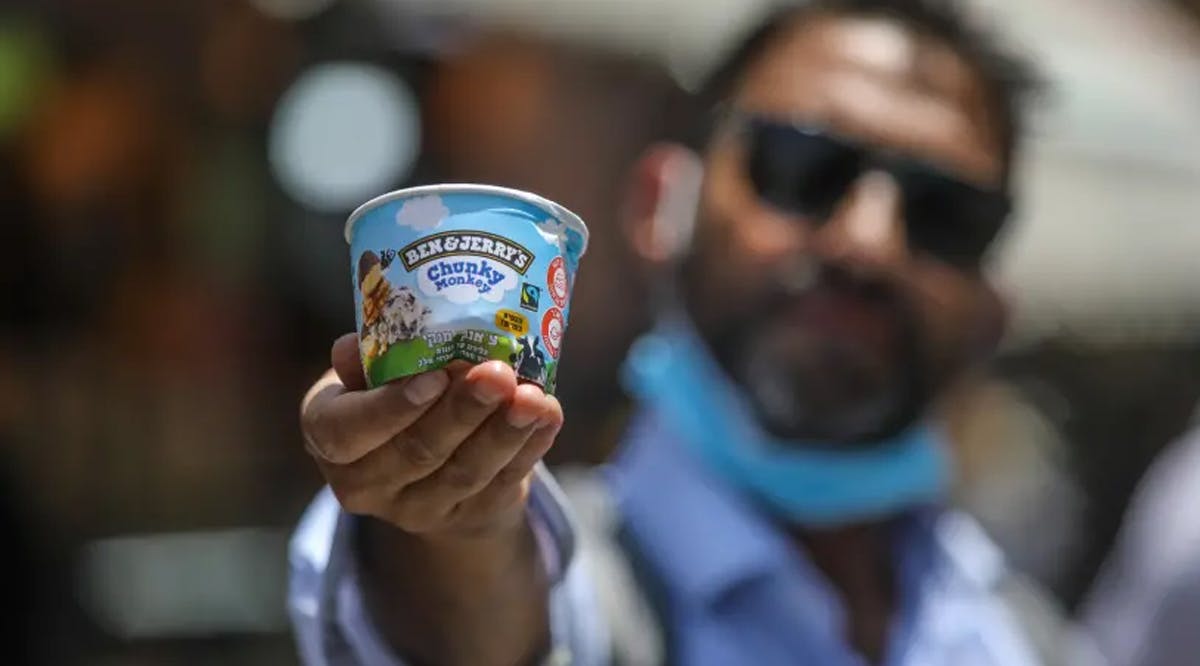 ZOA Calls to Remove Ben & Jerry's Kosher Label Following Boycott
Zionist Organization of America (ZOA) President Morton Klein blasted Ben & Jerry's ice cream company on Tuesday while calling for the removal of its kosher certification after the Vermont-based company announced plans to boycott Jewish residents of Judea and Samaria and East Jerusalem.
Morton Klein expressed outrage over the recent boycott by the famed company that stated in a notice on its website on Monday that, "We believe it is inconsistent with our values for Ben & Jerry's ice cream to be sold in the Occupied Palestinian Territory (OPT)."
Calling on the kosher certification agency that grants the company's kosher label to discontinue certification, Klein explained that "kosher" conduct should entail more than ingredients.
"In addition, we believe that [their Kosher certifier] must discontinue certifying Ben & Jerry's products as kosher," he said. "It's not kosher to aid Arab terrorists and bigots who boycott Jewish people living in the Jewish homeland." (BB / VFI News)
"God, we pray that you would stop the lies about the so-called "Israeli occupation" and that you would bring the hate against Israel to an end. We also pray that the activity of the BDS against Israel will cease".