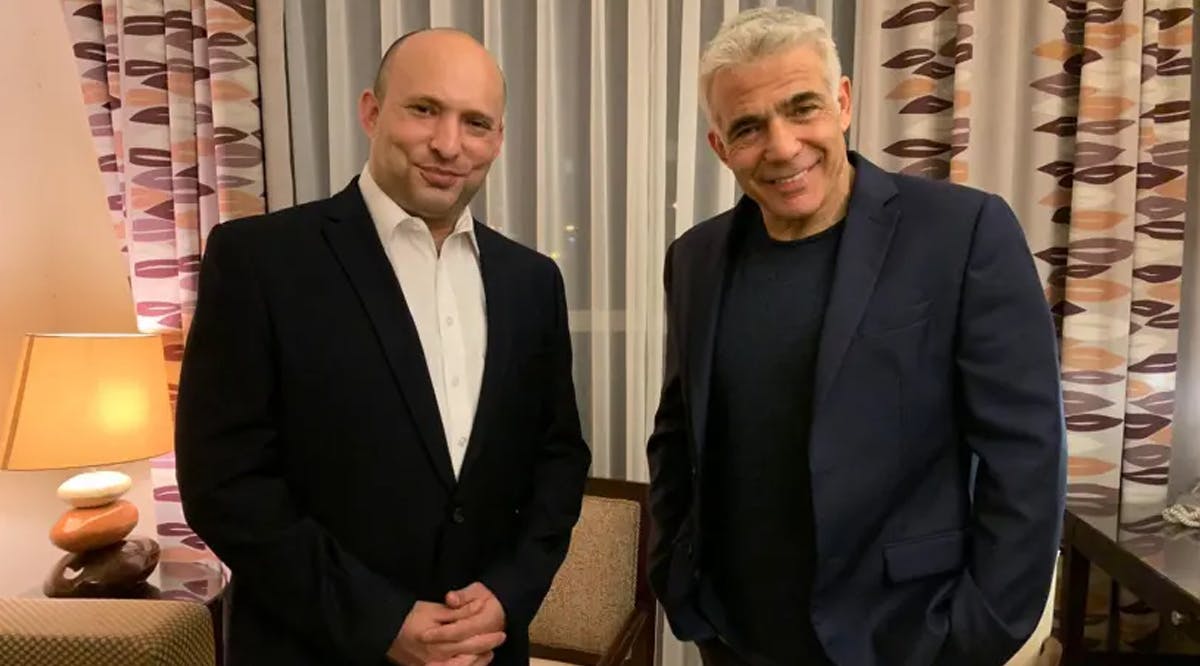 Coalition Passes Amendment to Basic Law that Guarantees PM Rotation
Following a 27-hour filibuster, Prime Minister Naftali Bennett's governing coalition succeeded in passing an amendment to Basic Law: The Government that guarantees a rotation in the Prime Minister's Office.
The law now sets August 27, 2023, as the date when Bennett will be replaced by Alternate Prime Minister Yair Lapid, whose term is set to end on November 11, 2025.
The legislation sets rules to ensure parity between the right- and left-wing blocs in the coalition.
If the state budget does not pass or MKs rebel and vote to disperse the Knesset, the changeover can happen earlier. But in a display of trust, a clause that would make Lapid prime minister if Bennett tried to join a government led by another MK was removed.
The law also permits Bennett to appoint a second deputy in the Prime Minister's Office in addition to Yamina MK Abir Kara. This clause is intended for Ra'am (United Arab List) leader Mansour Abbas, but he is not expected to take the post immediately. (JPost/ VFI News)
"Lord, we ask that you would give Israel's leaders wisdom to lead the people in peace and prosperity".