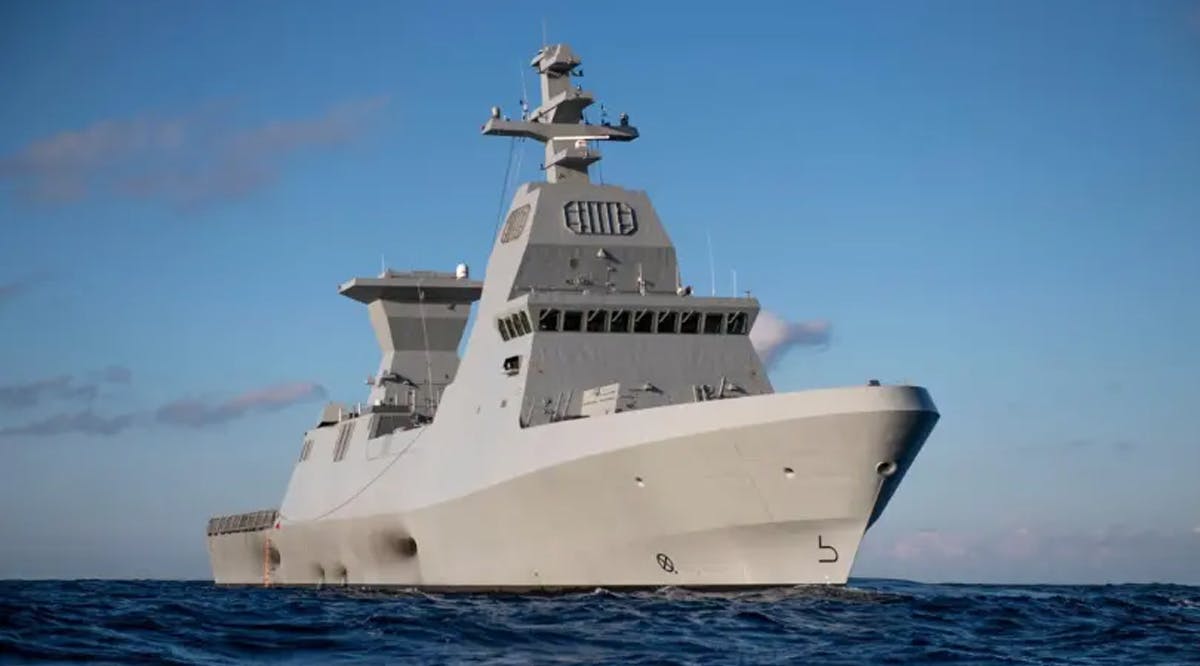 Israel's Newest Ship Changes how the IDF Combats Naval Threats
The INS (Israeli Navy Ship) Magen, the Israeli Navy's most advanced Sa'ar 6 corvette missile ship, docked in Haifa's port in December but the ship still smells new and is still being fitted with all its weapons systems.
"It's making history," said Lt.-Col. Omer Karmi. "The whole ship is new, in every single way. Even some of its technology is completely new to the Navy."
The 90-meters long 2,000-ton ship is one of four Sa'ar 6 corvettes that will form the backbone of the Israeli Navy for the decades to come. It is expected to be operational next year.
The new ships mark a transition in the Navy's combat doctrine that is geared towards the ever-changing regional threats that face the Jewish State and will play a greater role in detecting and destroying enemy targets and threats.
"Lord, we ask You to protect Your people, on land, on the sea, and in the air."