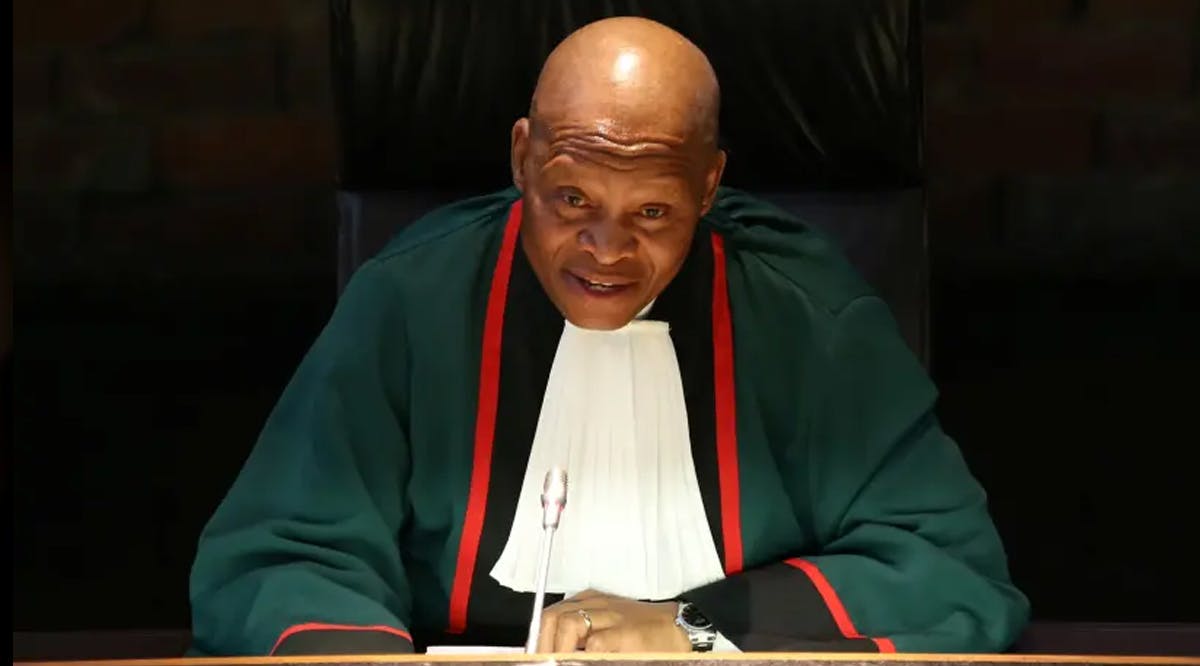 "I will not retract my comments on Israel"—Chief Justice, S. Africa
Chief Justice of South Africa Mogoeng Mogoeng, who has been facing criticism in South Africa for attacking the ruling African National Congress (ANC) party's alleged one-sided approach to the Israeli-Palestinian conflict, responded to the attacks by saying that he will not retract his statements, according to report Saturday.
The Chief Justice rejected the notion of a retraction during a prayer meeting was organized by Healing The Nation Of Africa Campaign, which Mogoeng agreed to lead.
Mogoeng's comments were made during a live webinar on Tuesday, where he lamented his country's adoption of a lopsided attitude toward the Israel-Palestinian conflict and said that it would have greater influence if it displayed a more balanced approach.
He said that his nation's history of forgiveness and understanding should have informed its approach to peacemaking, adding that as a practicing Christian he believed that those who curse Israel will themselves be cursed. (JPost / VFI News)
I will bless those who bless you, and him who dishonors you I will curse, and in you all the families of the earth shall be blessed." —Genesis 12:3
"God, we ask that you bless, support, and encourage those who seek justice and peace—particularly when that peace is controversial."