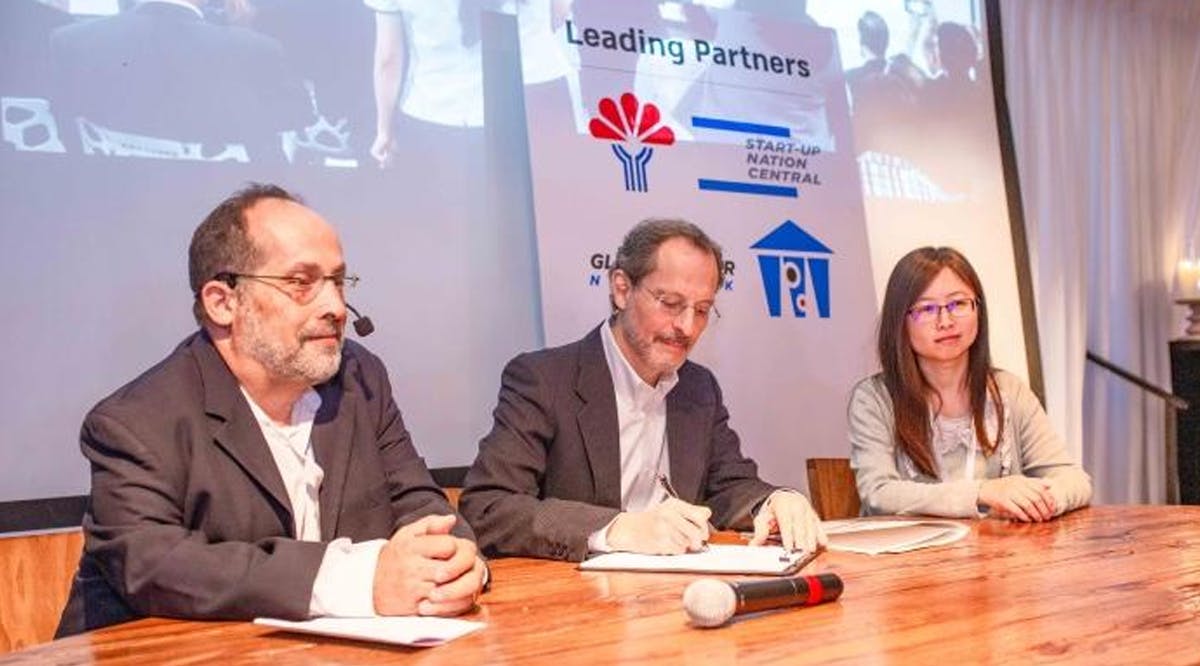 Taiwan to Launch Platform Showcasing its Tech Ecosystem Based on Israeli Model
The COVID-19 crisis has triggered a surge in global demand for breakthrough technologies to combat the pandemic, reinvigorate the economy, and address other societal challenges. It also reiterated the need for an effective global digital tool to find innovative solutions and create collaborations among entrepreneurs, companies, and investors.
This was the setting for the signing on July 7 of an agreement between Start-Up Nation Central (SNC), an independent nonprofit organization that builds bridges to Israeli innovation, and Innovation to Industry (i2i), a tech ecosystem builder that supports and connects innovation stakeholders in Taiwan.
Under the agreement, i2i will launch a "Global Finder" in Taiwan - an online innovation discovery and ecosystem development tracking platform modeled after the successful Start-Up Nation Finder. The platform will include a mapping of nearly 30,000 tech companies, hundreds of incubators, over 200 VCs and other stakeholders active in Taiwan's ecosystem, enabling them to expand their business opportunities with the world. (ID / VFI News)
"God, we ask that you continue to bless Israel with innovators and thinkers that inspire the next generation of world-changing technologies."