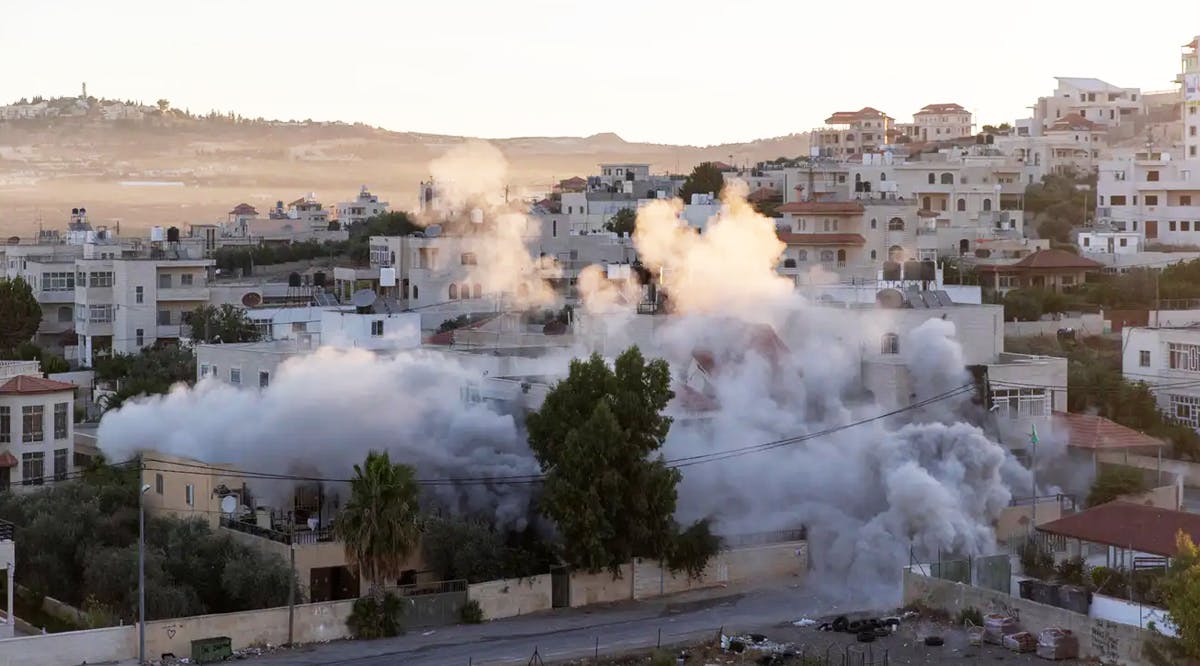 Biden Admin. Slams Israel for Demolishing Mansion of Wealthy Terrorist
On Thursday, the IDF demolished the mansion of Muntasir Shalabi who shot three young yeshiva students in a drive-by shooting attack at a bus stop at the Tapuah Junction in Shomron, murdering Yehuda Guetta, age 19.
"As we stated numerous times, the home of an entire family should not be demolished for the actions of one individual," a spokesman from the US Embassy said. "We believe it is critical for all parties to refrain from unilateral steps that exacerbate tensions and undercut efforts to advance a negotiated two-state solution, this certainly includes the punitive demolition of Palestinian homes." the statement said.
An unnamed official in the Prime Minister's Office said that while Prime Minister Naftali Bennett "respects" the United States, Israel must act in the interest of its citizens. (Israel 365 / VFI News)
"God, we ask you to bring an end to the violence against Your children, and protect Your followers from harm."
The articles included in this publication do not necessarily reflect the views or opinions of Vision for Israel. We try to provide accurate reporting on news pertinent to Israel, the Middle East, the diaspora, and Jewish issues around the world—and we hope that you find it both informative and useful for intercessory prayer.