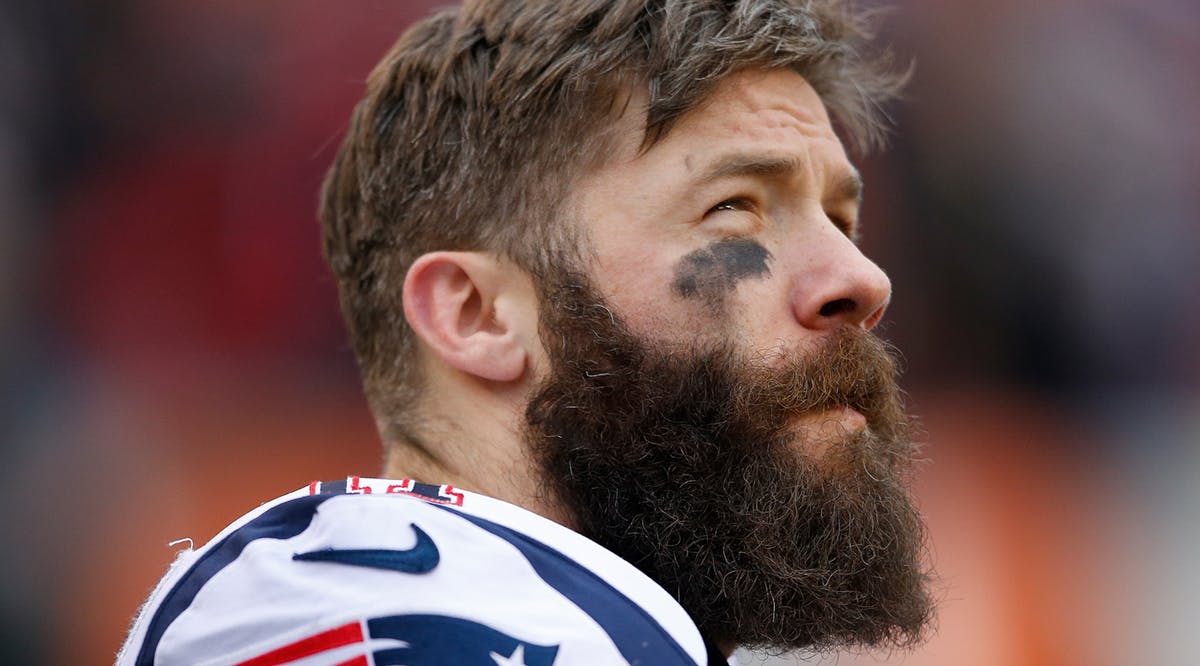 Edelman Invites Jackson to Talk about Antisemitism and Black Lives Matter
New England Patriots receiver Julian Edelman invited fellow NFL star DeSean Jackson to have "uncomfortable conversations" about antisemitism and hatred against Blacks.
Edelman was responding to recent posts by Jackson attributed to Adolf Hitler, which Jackson later removed and apologized for—and the reaction to them, including calls for him to be cut by the Philadelphia Eagles.
In an Instagram video, Edelman offered to accompany Jackson to the U.S. Holocaust Memorial Museum, and then to join Jackson on a tour of the National Museum of African American History and Culture, both located on the National Mall in Washington, D.C.
"I know he said some ugly things, but I do see an opportunity to have a conversation," Edelman said. "I am proud of my Jewish heritage. But for me, it's not just about religion. It's about community and culture as well.
Edelman said the controversy over Jackson's remarks should not distract from the importance of the Black Lives Matter movement, which Jackson has been actively supporting on social media. (JPost / VFI News)
You have heard that it was said, 'An eye for an eye and a tooth for a tooth.' But I say to you, Do not resist the one who is evil. But if anyone slaps you on the right cheek, turn to him the other also. —Matthew 5:38-39