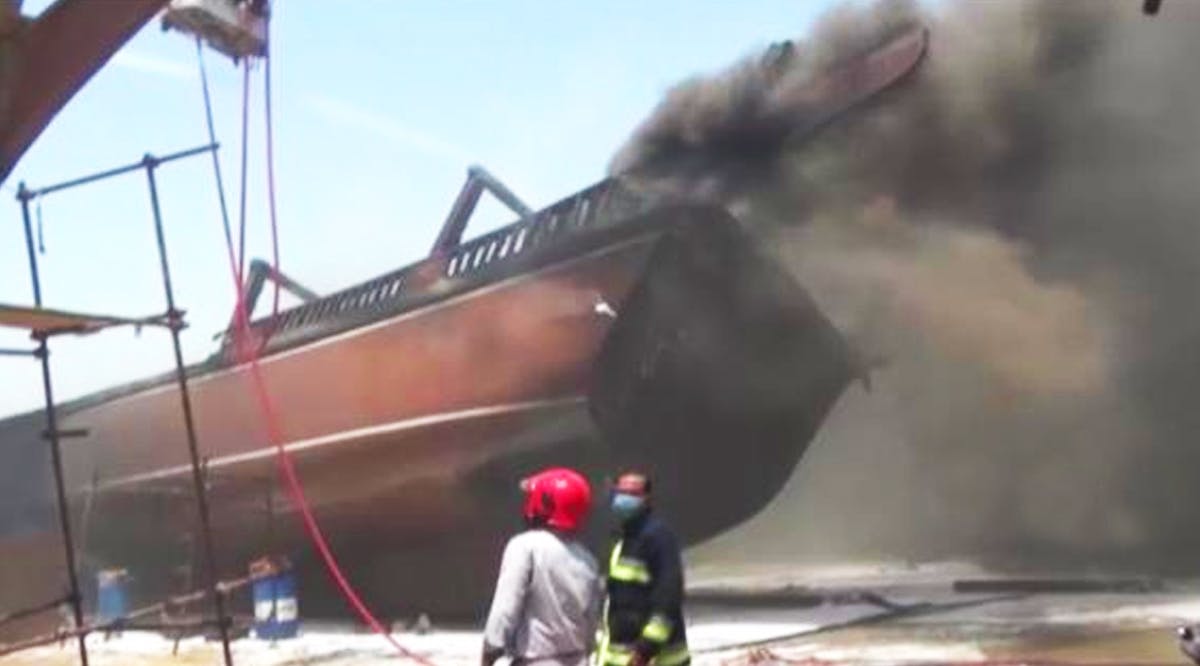 At Least 7 Ships on Fire at Iranian Port
At least seven ships were on fire in the southern Iranian port city of Bushehr, Tasnim reported on Wednesday, adding that the cause of the fires remains unclear.
Efforts are underway to bring the fire under control, IRNA cited Jahangir Dehghani, the head of the crisis management organization for Bushehr province, as saying. The incident follows a series of explosions that have rocked Iran in recent weeks. An explosion occurred at an Iranian chemical plant Monday, Iranian media reported.
The blast allegedly occurred at a gas condensate plant in the Kavian Fariman industrial zone in the Razavi Khorasan Province in eastern Iran. The explosion was caused by a fire that broke out at one of the gas tanks. Firefighters were able to put out the blaze before it spread to other tanks and caused additional explosions. The cause of the fire is under investigation.
A gas explosion shook a residential building in Tehran, Iran, on Saturday, injuring one person, Iran's semi-official ISNA reported. (INN / VFI News)