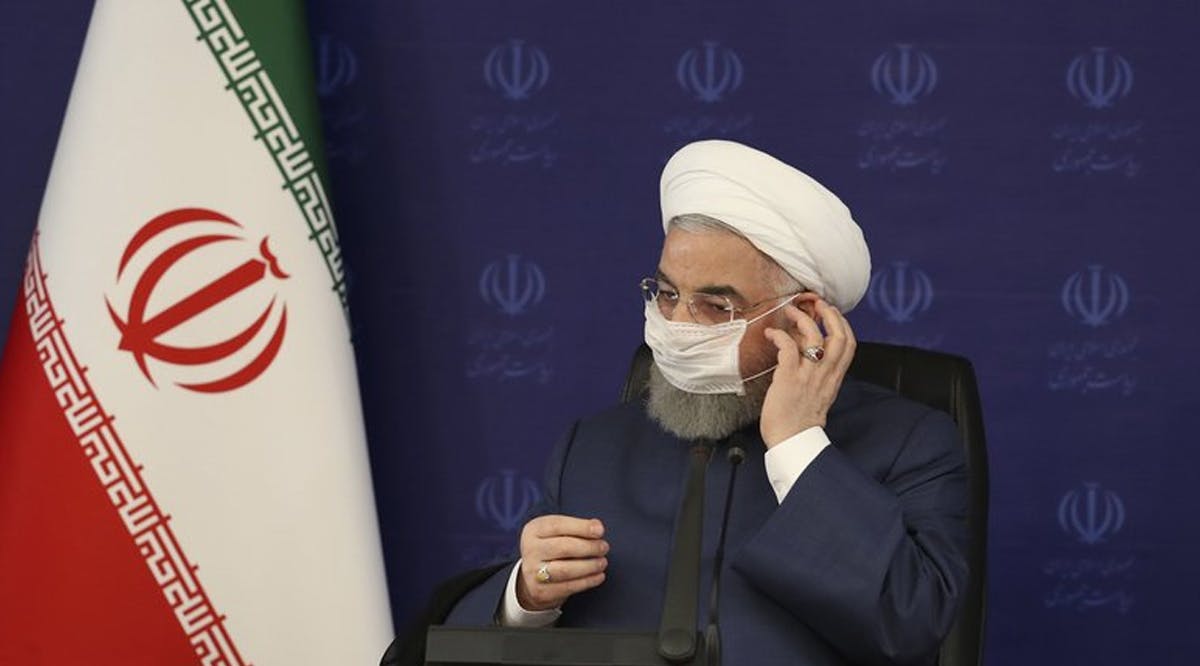 Iran Report: Up to 25 Million Covid-19 Cases Since Outbreak
Iran's President Hassan Rouhani estimated that up to 25 million people in the country have been infected with coronavirus - nearly double the official worldwide tally.
Despite his estimate as well as urging citizens to take precautions, the country will not reimpose lockdown restrictions.
Rouhani also said he believes an additional 30 to 35 million people could be infected in the coming months. Iran's population is around 81 million people. He also said more than 200,000 people have been hospitalized, and the report predicts that that number will soon be "twice as many as we have seen in the last 150 days."
Faced with a spike of 2,166 cases on Saturday and 188 deaths in 24 hours, authorities in Tehran have closed some public spaces such as coffee shops, zoos, amusement parks, boarding schools, and indoor swimming pools and banned religious and cultural gatherings for one week.
It remains the hardest-hit country in the Middle East. (Fox / VFI News)
You have rejected me, declares the Lord; you keep going backward, so I have stretched out my hand against you and destroyed you— I am weary of relenting. —Jeremiah 15:6
"God, we ask that you bring sense and wisdom to the leadership within Iran, so that the innocent people living there might find relief from their government's dangerously misguided intentions."