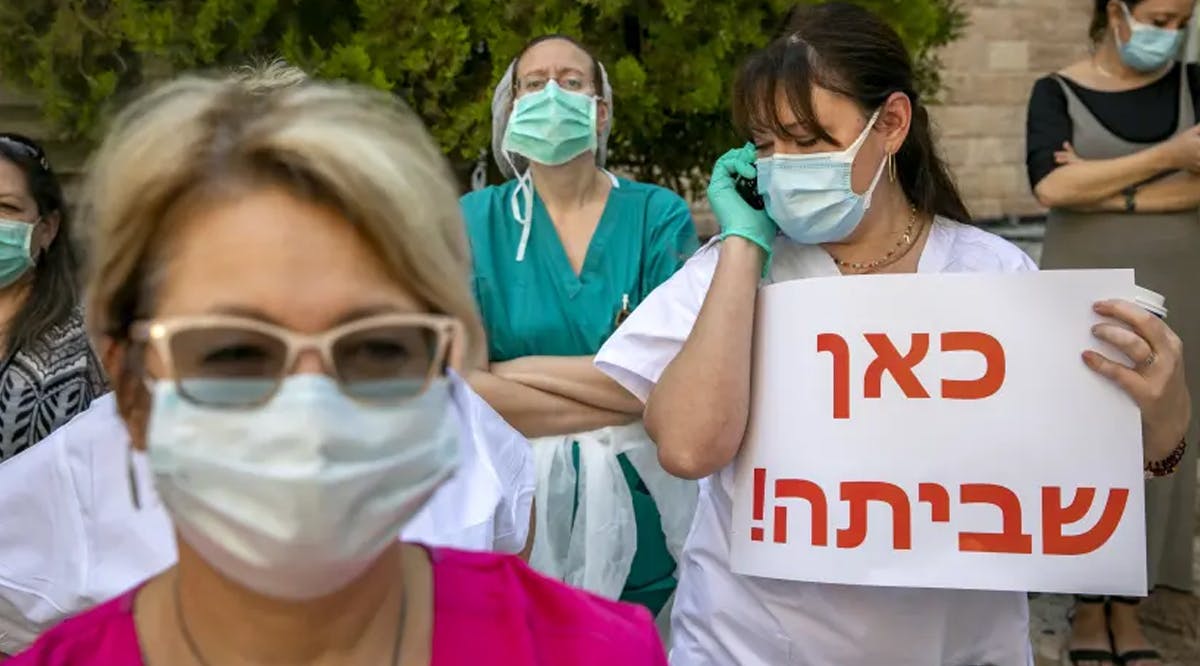 Israeli Nurses: Without Reinforcements by Winter, More Will Die
Every morning, Yehudit Isaacs leaves her home in the Shomron before 6 a.m. and drives to Laniado Medical Center in Netanya, where she serves as head nurse of the hospital's emergency room. She said she doesn't even see her six children, who range in age between one-and-a-half and 14, until 6 p.m., and sometimes not until after 9 p.m. or 10 p.m.
The phone rings 24/7 – on Shabbat and holidays, during vacation days – with staff calling for professional advice or assistance, she explained. And since the start of the coronavirus pandemic, "it all got much worse – much, much more intense," she said.
During the first wave, Isaacs caught coronavirus, along with her husband and four of her children. She stayed in isolation for three weeks. When she recovered, she returned to the ER frontlines immediately – leaving her sick kids at home. (JPost / VFI News)
"God, we ask that you bless the nurses of Israel with good health—and as much help as they need—in order to keep people safe and healthy in these uncertain times."